Baby Mutant Ninja Falcons! Westar names falcon chicks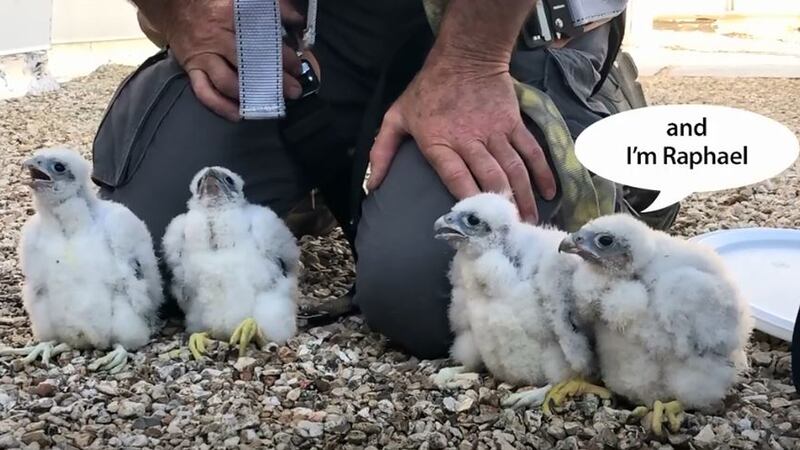 Published: Jun. 1, 2018 at 1:23 PM CDT
Do peregrine falcons love pizza?
These baby ones just might. Westar's named the four falcon chicks born high up on their headquarters last month, reminding many of us of the one of the most famous quartets from our childhoods.
With a rollout on the Topeka-based utility's
, each chick "introduced" itself, going right down the line: Leonardo, Michelangelo, Rafael, and Donatello.
Unfortunately, they weren't wearing color-coded masks to make it easier to tell them apart.
Four chicks hatched on May 10 as Westar's live falcon cams caught the new arrivals as mom, Nemaha, helped them from their shells.
Nemaha and her hubby Boreas have made the nest box their home for eight years now. Last season, two male chicks flew the coop.
No word on when the four new chicks will leave too, on their way to fly around sewers with Master Splinter.