Area economic leaders to vote on GO Topeka talent attraction initiative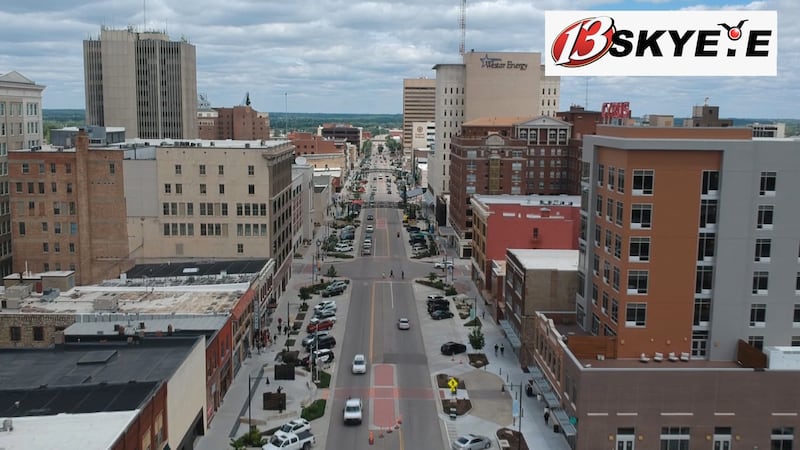 Published: Dec. 9, 2019 at 4:57 PM CST
Area economic leaders will vote this week on a new initiative offering thousands of dollars for people to move to Shawnee County.
"There are many open positions within the community, and oftentimes those positions go unfilled," Barbara Stapleton, vice president of business retention and talent initiatives for GO Topeka, said. "They're not able to find the talent that we hope to be there."
GO Topeka wants to address that by offering financial incentives for out-of-town employees as part of a new talent attraction program, Choose Topeka.
To qualify for the funding, Choose Topeka applicants must move to town for a full-time job and purchase a home or rent for primary residence within their first year of the move.
"When assigning a rental agreement for primary residence, the maximum for that is $10,000," Stapleton explained. "If someone is purchasing a home or rehabilitating a home, the maximum is $15,000."
If the Joint Economic Development Organization (JEDO) approves funding for the program, employers could nominate applicants for the incentives in 2020 with GO Topeka reimbursing them the following year.
"They would pay those funds up front," Stapleton said. "Then as an incentive program, it's a performance-based program. So once they have secured and retained that employee for a year, they'd get reimbursed for a 50 percent match."
If the employee moves before the year is up, companies would not be reimbursed.
"That's where that's a vested interest with the employer," Stapleton said.
Stapleton says the program would be another tool to help the city grow.
"Even if we train the talent locally, if they've gone somewhere else," she said. "So to be able to encourage people to look at Topeka as a thriving place with lots of work opportunities, to be able to help grow the existing businesses that we have, and help support our tax base and grow our population."
JEDO will vote on the initiative at their Wednesday meeting.
If passed, GO Topeka will budget for $300,000 dollars of incentives in 2021 — enough for 40 to 60 new applicants.