2016 Ms. Wheelchair and Little Miss Wheelchair crowned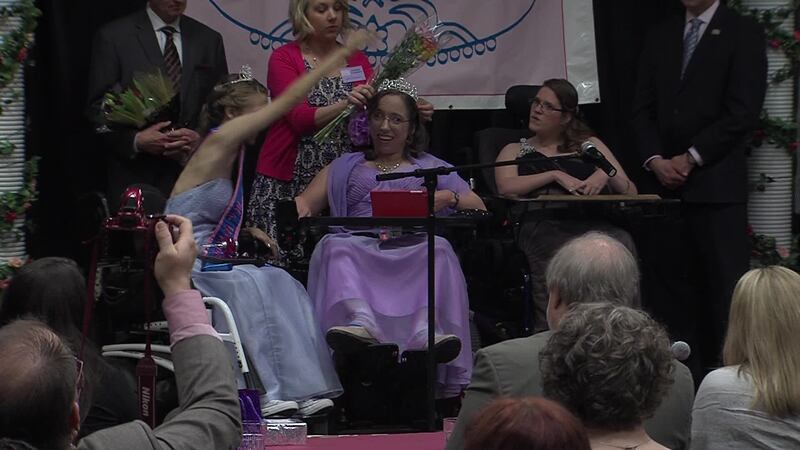 Published: Mar. 13, 2016 at 5:47 PM CDT
In an effort to encourage and empower all women with disabilities, the twelfth annual Ms. Wheelchair and Little Miss Wheelchair Kansas crowning took place at the Capital Plaza Hotel Sunday.
The public was invited to watch as the two final contestants made their platform speech presentations and answered questions from the judges.
Ms. Wheelchair America 2016's Dre. Alette Coble-Temple made a special appearance at the event and spoke to the crowd. There was also a farewell ceremony for Ms. Wheelchair 2015 Carrie Sunday.
Emcee Rusty Walker announced that Tiffany Walter was crowned 2016 Ms. Wheelchair Kansas and that Aubrey May was crowned Little Miss Wheelchair Kansas.
Both wearers of the crown will now travel around the state to educate various groups about the issues of importance to people with disabilities.