14 out of 105 Kansas counties will hold an August Primary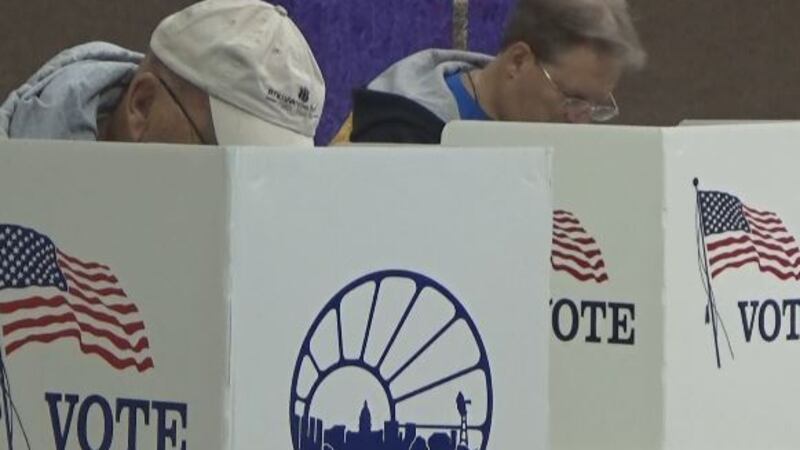 Published: Jul. 23, 2019 at 6:13 PM CDT
For the first time in 40 years, Shawnee County will not hold a primary election for local races, but they're not alone.
Elections officials say it's not all lack of interest.
"All areas of the country we've seen an increase in the number of Americans running for local office. From the bottom tier up to mayor," added University of Kansas Political Science Professor Dr. Patrick Miller.
Several Topeka City Council and Shawnee County School Board races have three candidates, but you need four to hold a primary election in Kansas.
Lawmakers made the change for municipal primaries about 10 years ago to save counties the costs of building ballots, staffing the polls and tallying the votes.
"You're looking at easily $100,000 depending on all the different factors," Howell added up.
Statewide, only 14 counties will hold at least one primary. In Brown County, a Horton City Council race is on the ballot. Voters in the Perry LeCompton school district in Jefferson and Douglas Counties will head to the polls for a school bond election.
Howell says highly contested races, like a presidential race, generally draw higher turnout. But Miller believes the smaller races may bring out more educated voters.
"Even though they tend to draw lower turnout, they tend to draw the voters who are the most attentive, most engaged, more informed," Miller added.
Miller also says you tend to see primaries in those state and federal elections because parties try to recruit candidates.
In municipal races, it's the average citizen who has the passion to run.
The following counties have reported they will hold a primary election on Tuesday, August 6, 2019.
1. Allen
2. Bourbon
3. Brown
4. Chautauqua
5. Grant
6. Greenwood
7. Johnson
8. Labette
9. Miami
10. Neosho
11. Reno
12. Rice
13. Sedgwick
14. Wyandotte