13 at 65: Reminiscing about cruising down South Topeka Boulevard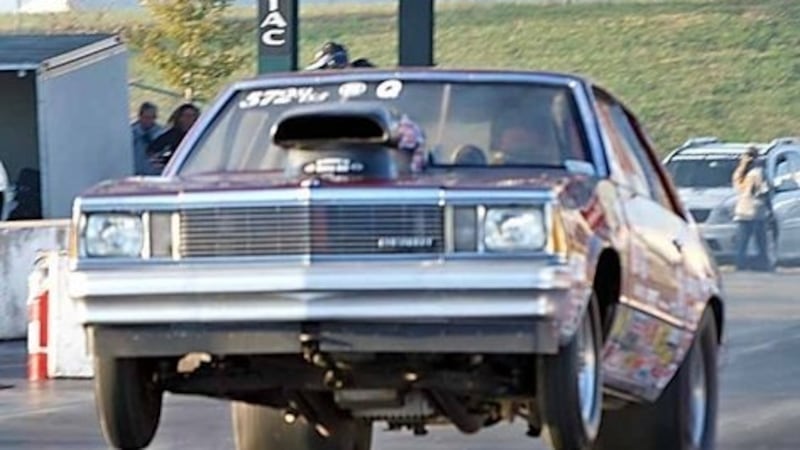 Published: May. 21, 2018 at 9:37 PM CDT
Video in a story from 13's Eileen Houston gave us a glimpse of cruising down South Topeka Boulevard in the late 80s. Engines were roaring from 29th down to 37th, then back up the backside of Holliday Shopping Center, returning for the green light at 29th and another run.
Leonard Porter was interviewed by Eileen in 1987, and by Ralph Hipp in 2018 for this report.
"You'd cruise through Holliday Square, loop around get back around, go down drive into White Lakes Mall, loop around, come back out, just do that all night long.." (young butch) "Just about the best thing you can do in Topeka on a Friday or Saturday night." Hmm, that's me.. hahaha.
When we posted the old video clips on Facebook from Eileen's story, Leonard Porter's wife spotted him immediately (see how he looks then, and now.!) Friends called him Butch, so we called Butch to get some great memories about cruising the strips before Heartland Park came along.
"Listen to music, watch the guys drag race and hope to maybe get a chance to get in one, ride with 'em when they did it because that was real fun.. (other guys) "Some of them come out here to party, just to meet friends, turn up music, race cars, whatever... I know him.. Just thinkin' about the fun times we had back then, meetin' out on the Boulevard and uh, talkin' to friends, listenin' to music and watchin' the guys racing up and down the Boulevard. All the cars drivin' around.. it was a pretty neat time. They'd just know how to time it just right, you know, they'd just get out there on the Boulevard and just start comin' down toward the light.. everybody would know once they seen those lining up beside each other comin' down, clear the road, and here we go.."
Hearing Butch tell the tales, the King of the Hill of Topeka cruising was Mark Underhill.
"He had a Chevelle with 3.96 and a 4-speed.. he was one of the top ones to beat, he had the fastest car out there.
We found Mark Underhill. From the Chevelle, he moved to his 69 Camaro - dubbed the "Grey Ghost" - his main car from those boulevard years. Racers would find him - and their backup track was in front of Martin Tractor, which also had a good, straight strip to race on.
"They used to race down out there and meet out there and we'll see who the fastest is, and that's what they'd do," Bruce told us.
Mark Underhill adds that street racing has too many risks so he shifted his talents to the track.
"He actually went on to race out at Heartland Park now.. him and his dad have a car that they race out there, so he's still actually doin' it."
And Butch says times are just different now; the people who used to spend their weekends racing up and down, grew up, got jobs, took home paychecks and had families. But there is still an occasional chance for people with the need to speed, to try Heartland Park's strip once in a while.