13 at 65: Long-time anchor sharpened skills at 13 NEWS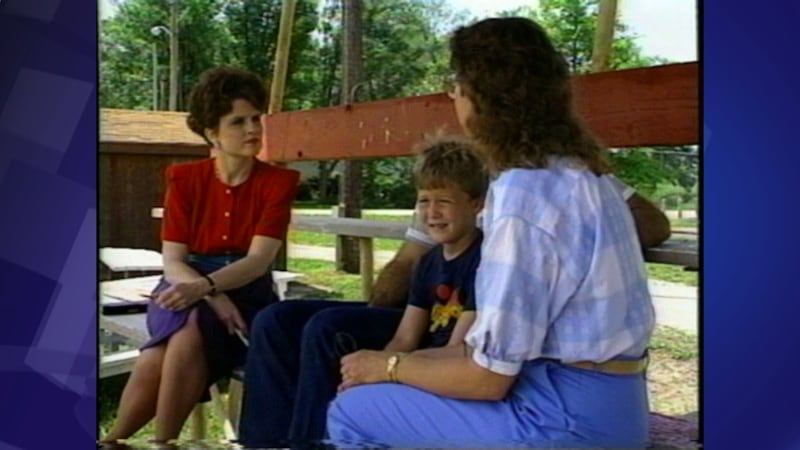 Published: Sep. 17, 2018 at 10:28 PM CDT
For more than a decade, viewers tuned in to watch Mary Loftus on 13 NEWS.
Loftus worked at WIBW-TV from 1983 to 1998, starting as a reporter, rising to the anchor desk, and serving the last five years as news director
"I think I really developed as a journalist at channel 13," she said. "I learned how to interview people better than I had known before and how to really elicit at their stories."
Loftus says the years brought many memorable stories. Among them was the return of the 190th Refueling Group from their deployment to Saudi Arabia as part of Desert Storm.
"It was such a happy event because they had carried out their mission. No one was hurt. They were coming back home to be reunited with their families. It was really just such a joyous day and such a proud day for Topeka and for the Air Guard," she recalls.
Loftus also remembers following WIBW reporter Pam McKelvy to Atlantic City, where she finished third runner-up in the Miss America pageant, and profiling the artist Grandma Layton.
"She used art to combat depression and she became nationally and internationally known," Loftus said. "She was so down to earth and funny and just delightful.
Another big event was a 1988 tornado that damaged Topeka West High School.
"The urgency of it being so close - in the city - is what I remember most and how unexpected it was and how it turned that sort of normal day into an extremely important day," she said.
Loftus went on to a career at Topeka Collegiate School, and now works in consulting for local non-profits.
But she said she will always remember the many talented people with whom she worked over the years.
"We had so much fun in that newsroom. It was a wonderful time," she said.