13 at 65: Kevin Harlan shares journey from WIBW to CBS Sports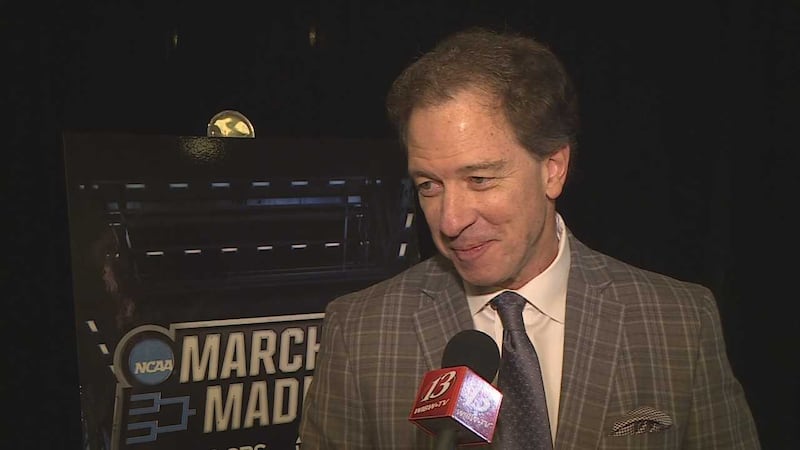 Published: Mar. 20, 2018 at 10:05 PM CDT
Among the voices you hear bringing you the NCAA Tournament games on CBS and Turner Broadcasting is Kevin Harlan.
Harlan got this start in broadcasting at WIBW-TV, beginning with an internship while he was a student at KU.
"I was a freshman, finishing my freshman year in 1979. I did radio and TV both that summer, and then they hired me for the next three years of college," Harlan recalled.
He says he's still amazed how much he was able to get his feet wet.
"WIBW gave, I thought, the best college internship of any station in the country because they actually let you go on the air - which I don't know if it was smart or not! - but for me it was invaluable," he said.
Harlan says part of what made it so valuable was the mentorship of great colleagues like long-time engineer Elmer Gunderson, and fellow on-air broadcasters like Ron Paradis, Steve Physioc and Ann Rubenstein.
"I have so many great memories of WIBW," Harlan said. "Those experiences and those broadcasts led me to a very blessed career now with CBS and with Turner Broadcasting and with Westwood One Radio. That station is about the most valuable part of my upbringing in the broadcasting business that I can recall."
Hear Harlan recall his most memorable newsroom moments in the video above.