13 at 65: Former political reporter uses TV experience in new field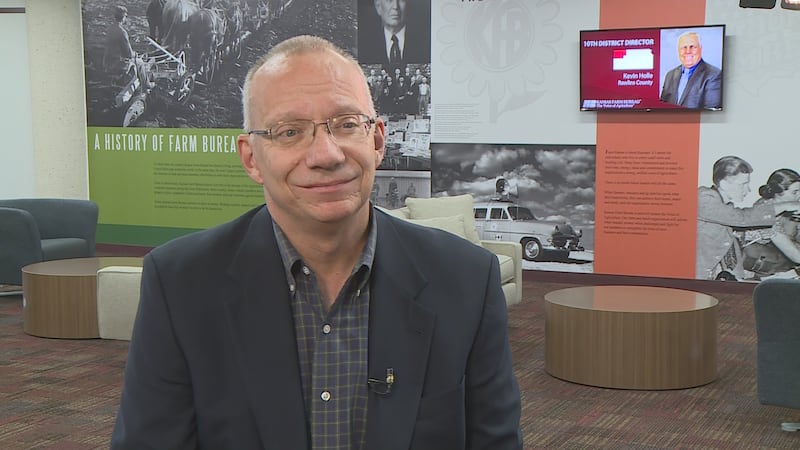 Published: Aug. 17, 2018 at 10:21 PM CDT
Being fair, getting the facts, and understanding people are all skills Mike Matson says he learned on the job as a journalist at WIBW-TV - and has carried with him as his career has taken him to new experiences.
Matson was WIBW-TV's political reporter from 1991 to 1994, spending six years with AM-580 radio before that.
"I can't say enough good things about my experience at WIBW. I had a chance to actually become a journalist - and there is a difference between being on TV and being a journalist," Matson said. "In my years covering news with WIBW, I really got to understand what it means to find a story, to get the truth, to get the facts, to be fair, to get both sides, to get beyond just what people want to tell you and get a sense of actually what the truth is - and those are skills that I use today in my work."
Matson left television to become communications director for Bill Graves after Graves was elected Kansas governor.
"I went from one side of the camera one day - to the other side of the camera the next day," he said.
Today, Mason works as director of industry relations and development for Kansas Farm Bureau.
"I work with family farmers and ranchers who are in the process of struggling with change and we're working to figure out ways that will allow them to be successful as demographics change, as populations shift, as everything involved with agriculture changes," he explains.
Along the way, Matson also has become an author. His book "Spifflicated," detailing his family's struggles with addiction, was released last year.
No matter the field, Matson says he credits his time at WIBW with providing the foundation upon which he's built.
"All of that experience has helped me throughout my career and the years since just dealing with people, understanding systems, understanding motivation of why do people do what they do," he said. "The further away from it I get, the more I appreciate it."