13 at 65: Current photojournalists boast century of experience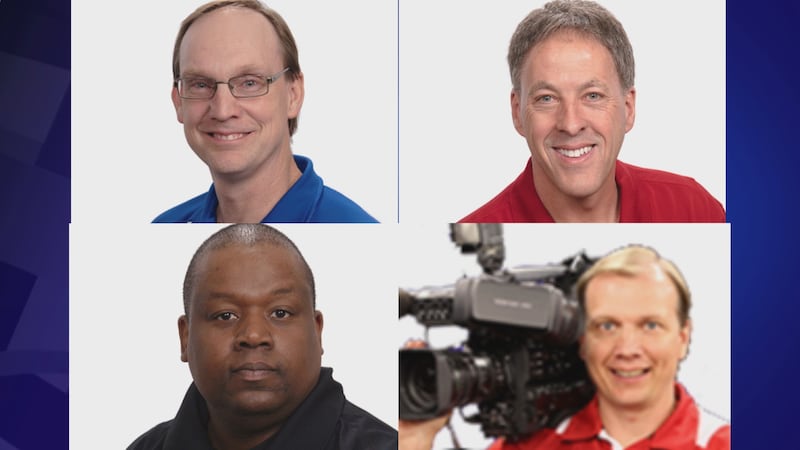 Published: Nov. 12, 2018 at 6:20 PM CST
Television would not be television if it did not have the images to go along with the words and sounds.
13 NEWS is proud to have a quartet of photojournalists who've been capturing the visual stories of Northeast Kansas - and beyond - for more than 20 years each.
Doug Brown, Eric Ives, Rick Felsburg, and Jovarie Downing have chosen to spend their careers in Topeka. Such long tenures means each has a wide array of memories.
Watch the video to hear some of their experiences at 13 NEWS.