13 at 65: Nature draws long-time WIBW-TV meteorologist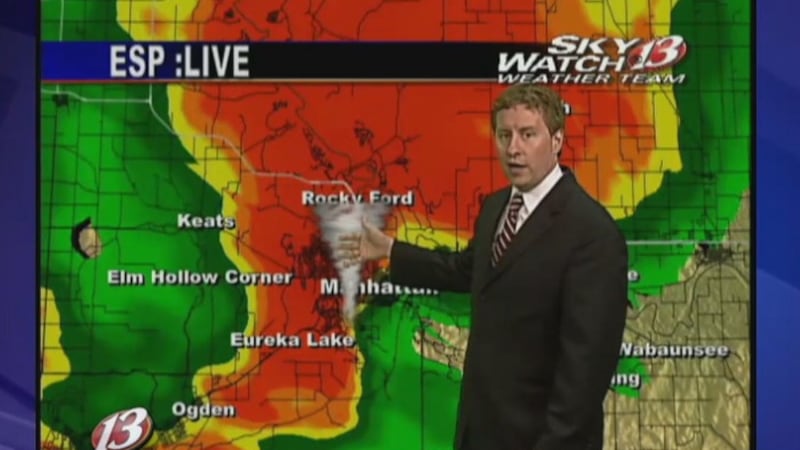 Published: Nov. 19, 2018 at 6:24 PM CST
Blizzards, tornadoes, drought and everything in between keep the days and years interesting for WIBW-TV's chief meteorologist Jeremy Goodwin.
Jeremy started in Topeka in February 2001, intrigued by the variety.
"Northeast Kansas has very distinct seasons. Many areas are known for having one thing. Most folks around the world know us for tornadoes but we get real blizzards....We've seen extreme droughts. We've also seen flooding. We see ice storms. About any kind of dangerous weather you can imagine we have it all here in Kansas," Jeremy said.
He counts among his most memorial weather moments a 2008 tornado that hit Chapman, Manhattan, and Soldier; the Christmas Day 2009 blizzard; and a 2003 storm chasing session that brought him up-close with an EF4 tornado that hit north Kansas City.
"This is what I've been excited about since I was a small child," Jeremy says. "Nature was just so powerful that it drew me in. It also makes me feel like I'm doing something important by informing people of what danger they might be in, what they need to know, when to take cover - (or) if they're safe and they could just continue watching TV or playing."
Jeremy and his wife Nichole have two sons, Gavyn, 5, and Gabriel, 2.