13 AT 65: Cornish recalls covering Whippoorwill tragedy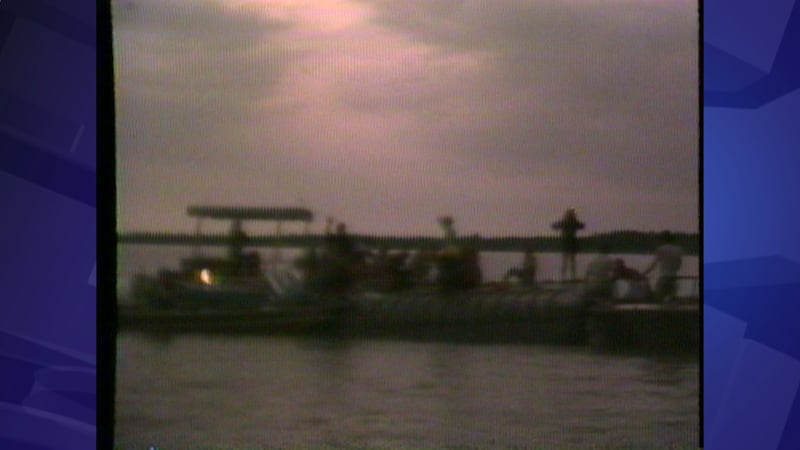 Published: Jun. 18, 2018 at 4:42 PM CDT
Many reporters have a big assignment that marks their career. For Kent Cornish, it happened June 17, 1978.
"I was 24 years old at this point," Cornish recalled. "(It was) a pretty surreal 48 hours."
Cornish got a call something had happened at Pomona Lake that he needed to check out.
"I still didn't know, when I got down there, what had happened," he said. "Everybody is kinda running around, and, I mean, there just is chaos because the Whippoorwill was only about 100 yards off shore, so you could see it and you could see people standing on top of the hulll."
A small tornado hit the lake, flipping the Whippoorwill, a showboat with 58 passengers and crew on board. Cornish headed toward the docks.
"There was a guy in his boat starting to back up and I ran down with my equipment and said, 'Can I go out there? I'm from WIBW television.' He goes, 'Yeah, jump in.' Turned out, I was the only person who got out on the water while the boat was still capsized," he said. "He pulls up pretty close and there's scuba divers in the water; there are just people that have jumped in to try and help; there's people standing up on the hull who crawled out from under it."
Of course, the instant video links available with today's technology that would allow instant live reports and social media postings did not exist 40 years ago.
"So I hustle back to the station to get the video on the air - and, by then, it became pretty clear what had happened and how enormous a tragedy this was," Cornish said.
16 people lost their lives. The story made national news. Cornish recalls network crews arriving and sharing space - and interviews - at the WIBW studio.
When the Whippoorwill returned to the water three weeks later, CBS ran Cornish's story.
"It was pretty neat to have Ed Bradley introduce your story," he said.
From the time Cornish got the call that Saturday night, for 36 hours straight, it was pure professional adrenaline. When it was over, the human tragedy caught up.
"By the time we had the piece together for the ten o'clock news, I think it did kind of hit me and I just sorta (sighs) stopped at that point and was at home - and that was it," he said.
Cornish would go on to become WIBW-TV's operations manager and manage a television station in Wichita. He currently is President of the Kansas Association of Broadcasters.