Sports Director
Topeka, KS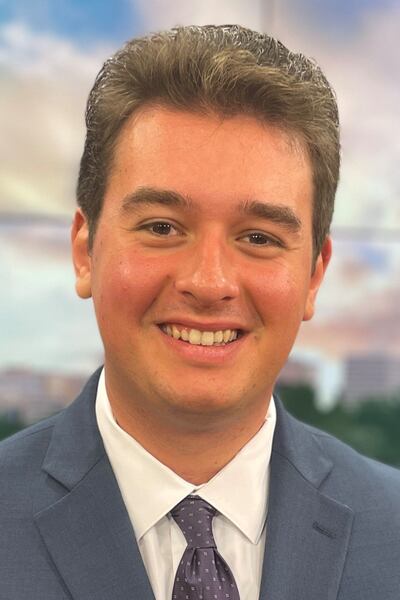 Vince Lovergine joined WIBW as Sports Director in June of 2022. He is from a northwest suburb of Chicago and a proud alum of Eastern Illinois University where he earned his bachelor's degree in journalism in 2020.
Vince began his broadcasting career in high school doing "play-by-play" for the varsity basketball and baseball teams which were broadcasted live on YouTube.
In college, he was the lead news and sports anchor/reporter for his local college TV station (WEIU News Watch). He was also a personality for the local area radio station, a sports reporter for the local newspaper and did play-by-play for the college's volleyball, softball, basketball, and soccer teams on the OVC Digital Network.
Vince interned with NBC Sports Chicago over the summer of 2018 which really solidified his dream of becoming a sports personality in the media industry.
Vince began his professional career after graduating college in May 2020 and moved to Fort Wayne, IN where he worked for WPTA 21 and Fort Wayne's NBC as a news and sports reporter and fill-in anchor. There he covered several local minor league teams (Fort Wayne Tin Caps, Mad Ants, Komets), NASCAR (Indy 500), many colleges and high schools.
Vince is an Emmy award winning journalist. He was recently nominated and received an Emmy from the NATAS Central Great Lakes Chapter for the "Best Evening Newscast" in June of 2022. He has also won several awards in College from the Illinois Broadcasters Association, Illinois News Broadcasters Association and a NATAS Mid-America Student Award for Excellence in sports.
He loves spending time with family and friends! He also loves trying new places to eat, listening to Rock and Roll music and is an avid Chicago sports fan, especially the Chicago White Sox.
Do you like talking about sports? If so, connect with him on Twitter, Facebook and/or send Vince an email!