Reporter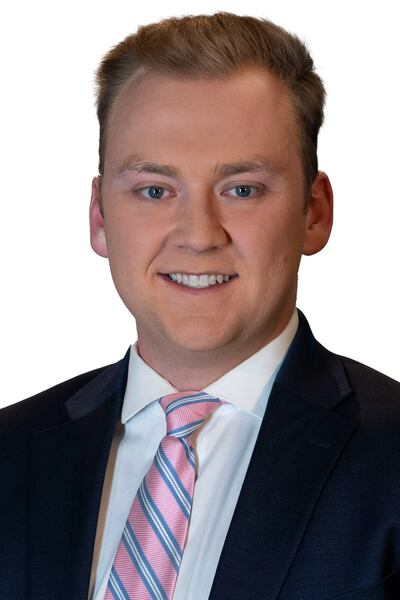 Nathan joined the KCTV5 team in January 2023 as a morning reporter. Before coming to Kansas City, he worked at KCTV's sister station, KOLN, in Lincoln, Nebraska.
He is originally from Richmond, Virginia and is a proud graduate of Virginia Tech. While at Virginia Tech he studied Journalism and Finance.
Nathan first started his broadcasting career in radio as an on-air producer for ESPN Blacksburg while still in undergrad. While in Lincoln, he reported in the morning for the local CBS station, 10/11 NOW, and co-hosted a two-hour radio show "On the Block w/ Nate and Strick" in the afternoons on 93.7 The Ticket. Nathan still makes guest appearances on both radio stations.
In his free time, you can find him watching sports, working out or playing golf. He didn't spend much time in Nebraska but considers himself a Husker enthusiast and can often be found cheering on his Hokies or Huskers. He considers himself a "homer" and has already claimed to be a Chiefs and Royals fan. Nathan grew up playing baseball and played against Royals first baseman, Vinnie Pasquantino, in middle school. He says it's safe to assume Vinnie is the better athlete.
Nathan is a morning guy through and through. He is an advocate for starting the morning off right and is always trying to brighten someone's day. You can get in touch with Nathan on Twitter or Facebook and let him know what's making you smile.