Meteorologist
Topeka, Kan.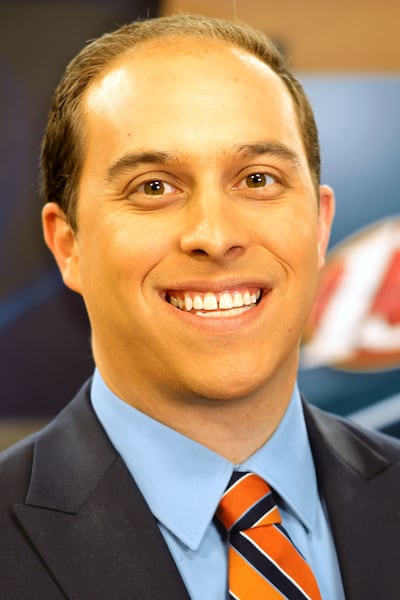 I've always been interested in the weather and to be honest I don't really know an exact event that sparked my interest in wanting to become a meteorologist.
I grew up in Omaha, NE and went to the University of Nebraska-Lincoln where I received my Bachelor's of Science in Meteorology so I am a Husker fan.
The midwest has the best weather and being able to come to Topeka is a dream come true. Even though this is my first job out of college, I do have plenty of experience in broadcasting. My high school broadcasted their daily announcements on TV where I produced behind the scenes and also was on camera my final semester giving a weather update. In college I interned at KMTV in Omaha and KLKN in Lincoln. I was also a part of Star City News, a weekly and live newscast produced by the College of Journalism at UNL where I did just about every position in the news business.
In my free time I love to play golf as well as watch sports. My favorite teams are the Vikings and Chiefs in the NFL and yes I am a Twins fan, sorry Royals fans. I do have a lot of family in Minnesota, hence the favoritism in Minnesota teams. I can't wait to get to know the town of Topeka.
Feel free to drop me an e-mail anytime, I'm always open to new ideas or any questions you may have.