Topeka Juneteenth founder honored for her commitment to community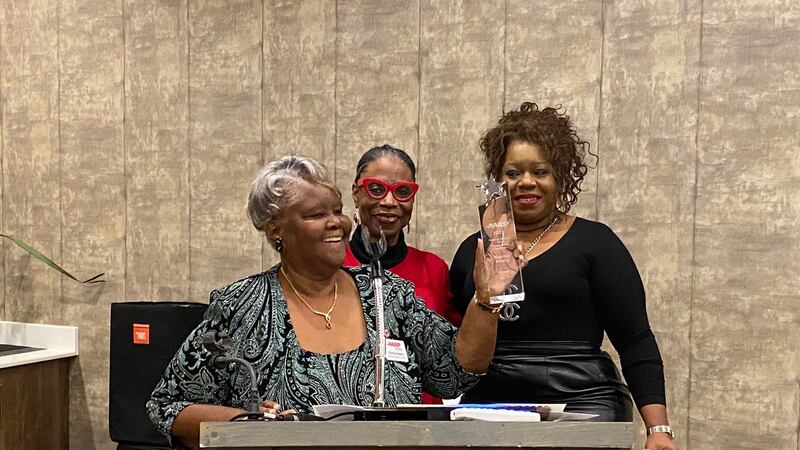 Published: Nov. 21, 2023 at 7:48 AM CST
TOPEKA, Kan. (WIBW) - The woman who founded Topeka's Juneteenth celebration a decade ago has now been honored on a statewide level for her work as a volunteer and commitment to her community.
AARP announced on Monday, Nov. 20, that Norma Avery, founder of the Topeka Juneteenth celebration, has been chosen as its 2023 AARP Kansas Andrus Award for Community Service recipient. This is the association's most prestigious and visible state volunteer award for community service.
"This award acts as a symbol to the public that we can all work together for positive social change," says Glenda DuBoise, AARP Kansas State Director. "AARP has long valued the spirit of volunteerism and the important contributions volunteers make to their communities, neighbors, and the programs they serve."
AARP Kansas noted that Avery was chosen for her remarkable service and was presented the award at a banquet in the Capital City. She is the founder of the Topeka Juneteenth celebration which kicked off in 2013. Avery continues her involvement with the annual event to commemorate the end of slavery in the U.S.
"I was surprised and very honored to receive this award," said Avery. As the 2023 Andrus Award winner in Kansas, Avery was asked to choose a charity to receive a $2,500 donation from AARP in recognition of her honor. She selected the Topeka Family and Friends Juneteenth Celebration in Topeka to receive the donation.
The association also indicated that Avery is a member of its Diversity Council, serves on Topeka's Community Action, Inc., Board, is a foster grandparent and is a member of the Greater Topeka Partnership. She is also heavily involved in her church, St. John AME.
AARP noted that other Kansans nominated for the award in 2023 included Robert Backes of Pittsburg, Harley Foos of Wichita, John Hislop of Wichita, Glenn Jones of Wichita, Charles Maack of Wichita and Barb McNeile of Overland Park.
Copyright 2023 WIBW. All rights reserved.