Local facilities named among the best nursing homes in the nation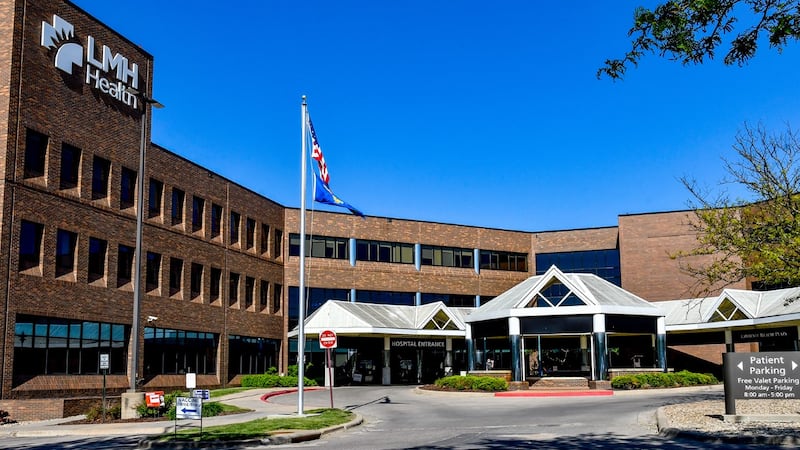 Published: Nov. 21, 2023 at 7:33 AM CST
LAWRENCE, Kan. (WIBW) - A handful of local facilities have been named among the best in the nation in the Best Nursing Homes for 2024 report by US News & World Report.
LMH Health announced on Monday, Nov. 20, that its Skilled Nursing Unit has been named the Best Nursing Home for Short-Term Rehabilitation for 2024 by US News & World Report.
The health network noted that the 17-bed facility, found on the fourth floor of Lawrence Memorial Hospital, was part of 16% of skilled facilities that earned the "Best Nursing Home" designation.
"Our goal on the Transitional Care Unit is to assist patients and their families in achieving the highest level of function for mobility, self-care and communication following a serious health event," said Shari Quick, MD, medical director of rehab services at LMH Health. "We are proud of the care we provide on the unit to help patients achieve this goal. This recognition is validation of the hard work done by all members of our team who assist those living in our community to recover from life-altering health events."
For the 2024 edition of the report, US News rated more than 15,000 nursing homes based on patient and resident outcomes including infection rates, staffing levels, reliance on antipsychotic drugs and health inspections.
"U.S. News' Best Nursing Homes ratings give patients, senior residents, their families and caregivers an objective assessment of quality, to help them choose the facility that best fits their individual needs," said Daniel Lara Agudelo, health data analyst at U.S. News. "Nursing homes that have earned the recognition of U.S. News have a track record of achieving better outcomes for patients and residents, and maximizing the amount of care they receive from nurses and other staff."
To find which nursing homes are better than others, LMH said US News factored in data like resident care, safety and outcomes. To find which ones are the best, the report evaluated each facility's performance with a variety of data gathered from the Centers for Medicare & Medicaid Services.
"We are honored to receive this recognition for the quality care we provide to our patients," said Brandy Lancaster, skilled nursing director.
Other Best Nursing Homes in Kansas include:
Bethesda Home in Goessel

Brewster Health Center in Topeka

Brookside Retirement Community in Overbrook

Center at Waterfront in Wichita

Derby Health & Rehabilitation

Eastridge in Centralia

Family Health & Rehabilitation in Wichita

Hoeger House in Olathe

Lawrence Presbyterian Manor (for short-term rehabilitation)

McCrite Plaza Health Center in Topeka

Mount St. Mary in Wichita

Nottingham Health and Rehabilitation in Olathe

Providence Place Long-Term Care Unit in Kansas City

Regent Park Rehabilitation and Healthcare in Wichita

Schowalter Villa in Hesston

Stratford Commons Rehabilitation & Health Care Center in Overland Park

Topeka Presbyterian Manor (for short-term rehabilitation)

Wesley Towers in Hutchinson
To find where other nursing facilities fall on the list, click HERE.
Copyright 2023 WIBW. All rights reserved.