Highway 75 collision ends with one driver in Topeka hospital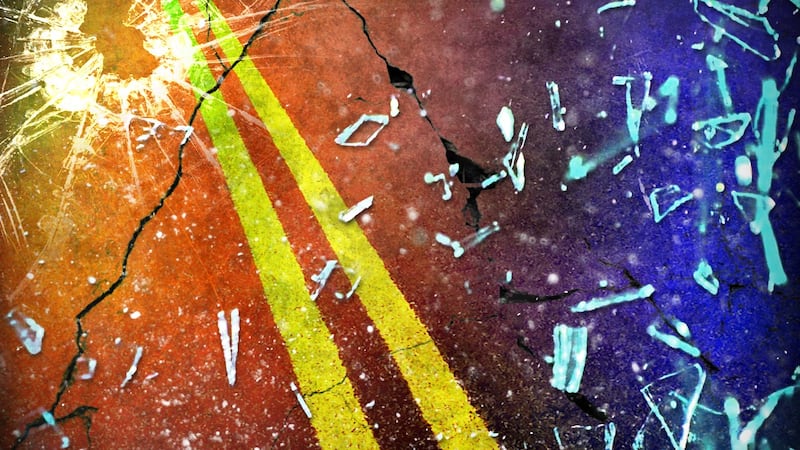 Published: Nov. 21, 2023 at 6:31 AM CST
HOYT, Kan. (WIBW) - An evening collision along Highway 75 sent one driver to a Topeka hospital after her car landed in a ditch.
The Kansas Highway Patrol Crash Log indicates that around 6:20 p.m. on Monday, Nov. 20, emergency crews were called to the area of northbound Highway 75 and 110th Rd. in Jackson Co. with reports of a 2-vehicle collision.
When first responders arrived, they said they found a 2007 Hyundai Tucson driven by Charles R. Freed, 47, of Ozawkie, had been headed north on the highway in the left lane.
For an unknown reason, KHP said Freed's vehicle veered to the left and crossed the center line where it hit a 2009 Suzuki SX4 driven by Tammie L. Soden, 54, of Muscotah.
Law enforcement officials noted that the collision caused Soden's Suzuki to veer off the road to the right and crash into a ditch while Freed's Hyundai came to a stop on the right shoulder.
First responders indicated that Freed and his passenger, Robert B. Shutts, 50, of Topeka, and Soden's passenger, James E. Betts, 56, of Muscotah, all escaped the crash without injury. Soden was taken to Stormont Vail Health with suspected minor injuries. Everyone involved was wearing a seatbelt at the time of the crash.
Copyright 2023 WIBW. All rights reserved.