'A Christmas Carol' to take the stage at K-State's McCain Auditorium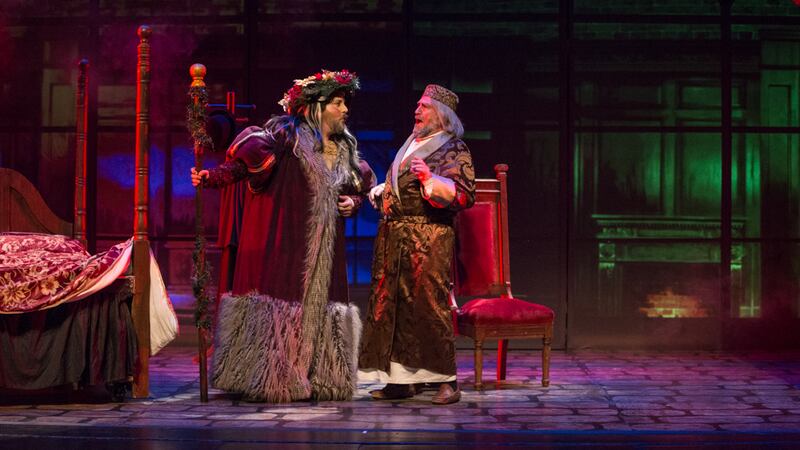 Published: Nov. 21, 2023 at 10:51 AM CST
MANHATTAN, Kan. (WIBW) - "A Christmas Carol" will take the stage at Kansas State University's McCain Auditorium.
Kansas State University officials said the popular holiday show for the entire family, "A Christmas Carol," will begin at 7:30 p.m. on Wednesday, Dec. 6 as part of the McCain Performance Series at McCain Auditorium on K-State's campus.
According to K-State officials, a powerful story of redemption, Charles Dickens's "A Christmas Carol" has enchanted audiences the world over with its simple message of holiday joy. Ebenezer Scrooge is made to see the light as he survives a merciless battery of revelations by the ghosts of his own life: Jacob Marley and the Christmas spirits of Past, Present and Future.
K-State officials noted tickets are available online at mccain.k-state.edu or at the ticket office in the McCain lobby from noon to 4 p.m. Wednesdays through Fridays. Tickets are also available by phone at 785-532-6428 during the same hours. Kids 17 and younger get 50% off the general price of admission for this show.
For more information, email mccain@k-state.edu.
Copyright 2023 WIBW. All rights reserved.