Discounted Uber rides may be available at K-State football games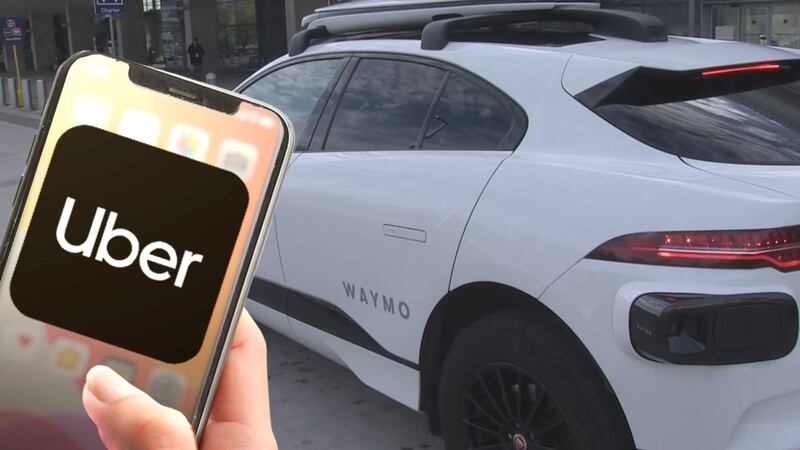 Published: Nov. 21, 2023 at 9:20 AM CST
MANHATTAN, Kan. (WIBW) - Discounted Uber rides may be offered at upcoming football games in Manhattan to encourage K-State fans to not drink and drive.
On Tuesday, Nov. 21, Anheuser-Busch announced that it has joined forces with Mothers Against Drunk Driving and Uber to bring a first-of-its-kind coalition to college communities. As part of the next phase of the Decide to Ride campaign, the team has partnered with Flint Hills Beverage to fight drunk driving on gameday at Kansas State University.
"Anheuser-Busch has been promoting a culture of responsible drinking for over a century, and we know there is still more to be done. The expansion of Decide to Ride to college communities aims to promote alcohol safety where we can create the greatest impact," said Anheuser-Busch Chief External Affairs Officer Cesar Vargas. "Football season is a time for fans to come together. To ensure a future with more cheers for all, it's imperative that we help college football fans get home safely. That's who we are, and that's what this coalition is all about."
The coalition said it has expanded its reach as it activates at a number of college football games nationwide for the first time with the message, "If You Drink, Don't Drive. Decide to Ride."
"Drunk driving incidents can have serious consequences, which is why we are committed to partnering with Anheuser-Busch, MADD, and Uber to help keep our Wildcats family safe from impaired driving accidents," said Brady Dow, Manager of Flint Hills Beverage. "This season, we hope our community will unite around this important initiative by taking steps to ensure those around you never get behind the wheel intoxicated."
Anheuser-Busch said the effort will meet fans 21 and older in the stands to raise awareness and promote road safety as educational and ridesharing opportunities are discussed. This will include locally available discounts on Uber rides.
The coalition noted that an internal campaign found that those who are aware of the campaign are 40% more likely to avoid drunk driving by using a rideshare app to safely get to and from their destinations.
"As college sports bring together students, friends, and family from all over the nation, MADD wants everyone who attends game day to have fun! Please remember that it's against the law to drink under the age of 21 and if you do choose to consume alcohol, leave the keys at home and make a plan for a safe ride before the first drink – designate a nondrinking driver, use rideshare or public transportation," said Tess Rowland, MADD National President.
The coalition indicated that the campaign will kick off in Kansas during the Kansas State vs. Iowa State game on Saturday, Nov. 25, at 7 p.m. Fans can expect to see digital creative and promotions that bring the message to life and encourage everyone to take a safe ride home.
"We are proud to continue our work with Anheuser-Busch and MADD to remind fans to Decide to Ride," said Kristin Smith, Head of Road Safety Policy at Uber. "There is never a reason to get behind the wheel impaired, especially with options like Uber, which studies show helps reduce impaired driving fatalities in our communities. Ahead of the fall football season, we want to make it easy for everyone to Decide to Ride."
Over the past three decades, Anheuser-Busch said its network has invested more than $1 billion in programs and initiatives to prevent underage drinking, drunk driving and other harmful uses of alcohol.
Copyright 2023 WIBW. All rights reserved.