Washburn, Emporia State soccer move on to third round to face each other in NCAA Tournament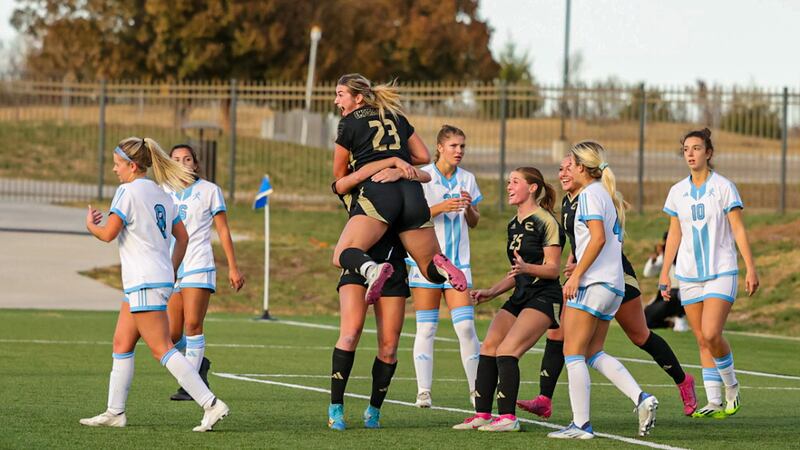 Published: Nov. 19, 2023 at 11:18 PM CST
TOPEKA, Kan. (WIBW) - Washburn and Emporia State soccer will face each other for the Turnpike Tussle: NCAA Tournament edition on Friday.
No. 1 seed in the central region Washburn took down 5-seed Central Missouri 3-2 in 2OT on Sunday at Yager Stadium. Goals came from Khloe Schuckman (2) and Aubrey Tanksley.
Meanwhile Emporia State, the No. 2 seed in the central region, took down Bemidji State 2-1 in Emporia on Sunday as well. Goals came from Mackenzie DiMarco and Hannah Woolery.
That'll put the two rivals against each other in the third round on Friday. That game will kickoff at 2:00 p.m. in Ashland, OH.
Copyright 2023 WIBW. All rights reserved.