State leader in technical education set to lead Washburn Tech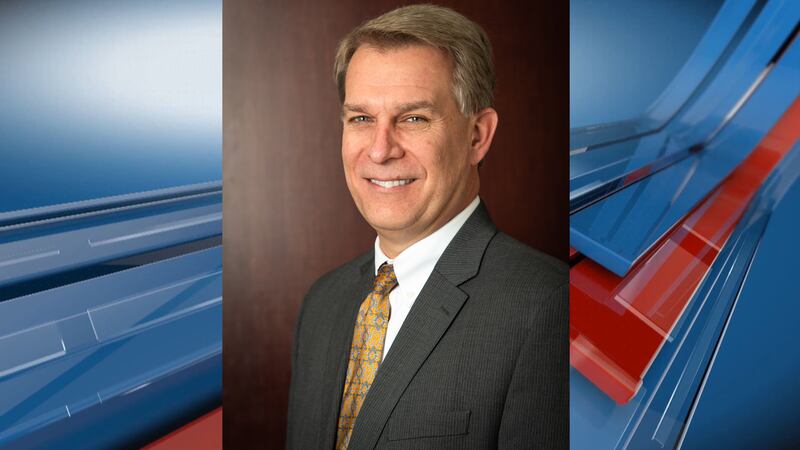 Published: Nov. 20, 2023 at 11:44 AM CST
TOPEKA, Kan. (WIBW) - A state leader in technical education will now lead Washburn Tech as he steps into his new role on Dec. 1, 2023.
Washburn University announced on Monday, Nov. 20, that Scott Smatehrs has been named the new dean of Washburn Institute of Technology. Smathers currently serves as Vice President of Workforce Development for the Kansas Board of Regents and leads the Kansas Postsecondary Technical Education Authority. He is set to begin his new role on Dec. 1.
"Scott is a strong leader whose knowledge of technical education and approach to innovative collaboration make him the perfect fit for Washburn Tech," said Dr. JuliAnn Mazachek, president of Washburn University. "He brings vast experience in both the academic and economic development fields, plus he has created valuable connections and relationships in our community. This is a win for Washburn, Topeka and Shawnee County."
In his current position, university officials said Smathers is the state leader for issues that involve postsecondary education and training systems that develop an educated workforce and meet the needs of the state's economy. He was tasked with the creation of a policy agenda for postsecondary technical education, curriculum and program evaluation and system funding.
"I am honored to serve as the new dean of Washburn Tech," Smathers said. "Technical education opens the doors of opportunity and transforms lives. I look forward to working with the talented team at Washburn Tech and University as well as our educational and business partners to meet the needs of students and the workforce in our local community and surrounding region."
Washburn noted that Smathers earned his bachelor's degree in agricultural economics from Texas A&M University and a master's of business administration from Oklahoma City University. Before his work at the Board of Regents, he worked as an economic developer and retail consultant to aid companies with their location and operational decisions worldwide.
The University indicated that Washburn Tech offers career programs to both high school and postsecondary students and is nationally recognized for its excellence and innovation in technical education. It offers paths that lead to advanced degrees at Washburn University and provides adult education, continuing education courses and custom training as well as apprenticeships for local business and industry workers.
"Technical education is crucial to the health of our county, region and state. Scott's vision, passion and leadership skills will assist Washburn Tech in continuing to provide the highly skilled workforce our economy requires to thrive," said Mazachek.
A public reception for Smathers has been planned for December.
Copyright 2023 WIBW. All rights reserved.