Riley Co. welcomes familiar face as new Deputy County Counselor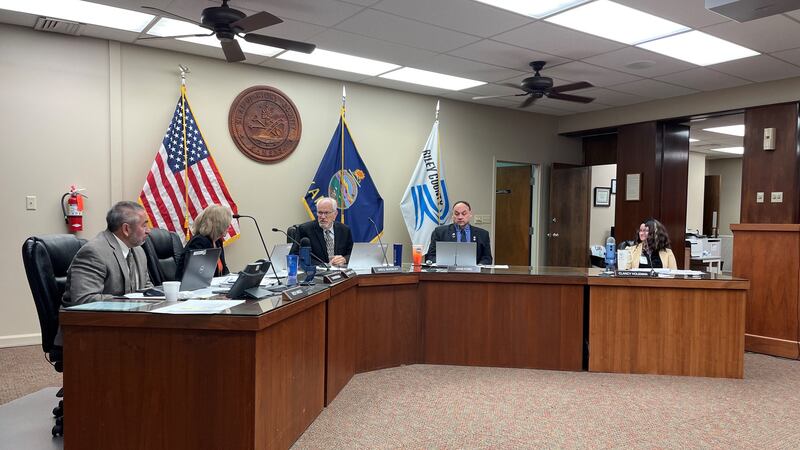 Published: Nov. 20, 2023 at 1:42 PM CST
MANHATTAN, Kan. (WIBW) - Riley County has welcomed a familiar face into a new role as her predecessor's retirement left a position to be filled.
Officials with Riley Co. announced on Monday, Nov. 20, that Shelley Woodard has been named as the new Deputy County Counselor. She is an experienced legal professional with a wealth of expertise.
Riley Co. officials noted that Woodard first joined the organization in July 2023 as she worked closely with Deputy Counselor Craig Cox before he retired at the end of September.
As Deputy Counselor, the county said Woodard will assist the County Counselor to give legal counsel to the Board of County Commissioners and County Department Heads. She will serve as a resource to the county for matters that involve contractual agreements and could be asked to give advice and direction in areas of county government as needed.
"Shelley's enthusiasm and talent will be a tremendous benefit to our office, our clients, and the citizens of Riley County," said County Counselor Clancy Holeman. "Shelley is stepping into big shoes. Craig Cox left a legacy of compassion, hard work, and professionalism, and I believe Shelley is equal to the task."
County officials indicated that Woodard has a background with the Supreme Court as she worked extensively at both the state and municipal levels. Before she joined Riley Co., she served as County Counselor for Miami Co. where she showed her dedication to local government and community welfare.
Riley Co. noted that Woodard served in the U.S. Army Reserve as a wheeled vehicle mechanic before she attended law school. She earned her Juris Doctor from the University of Kanas School of Law where she was honored with a Pro Bono Distinction.
"Local government is unique in that it touches daily life. I went to law school so I could help people and give back to the community around me; plus, the work is interesting! I'm here to provide guidance to elected officials, to help ensure we operate within the bounds of the law and provide good services," explained Woodard.
Woodard is a Garden City native.
For more information about Riley Co., click HERE.
Copyright 2023 WIBW. All rights reserved.