Lindsborg Museum memberships to double donations until 2024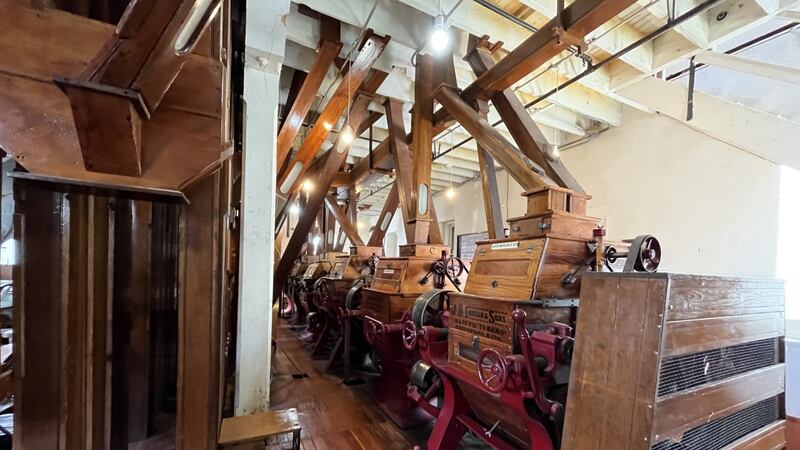 Published: Nov. 20, 2023 at 9:16 AM CST
LINDSBORG, Kan. (WIBW) - Thanks to a generous matching gift from a Lindsborg Museum supporter, the price of memberships purchased until 2024 will be doubled in donations to the organization.
Officials with the Lindsborg Old Mill Museum say that as of Friday, Nov. 17, those who purchase a 2024 membership will also secure a bonus worth three times the amount of the membership. This is a good way to make a donation to stretch dollars further this holiday season.
With a generous challenge pledge of $50,00 from Julie-Ann Neywick, longtime supporter and volunteer, matches will be tripled anytime an individual, family or business member is purchased between Nov. 17 and 5 p.m. on Dec. 31.
"I want this to be a gift for the holidays to support the community and one of my favorite places: Lindsborg Old Mill and Swedish Heritage Museum," Neywick said. "I'm looking forward to seeing everyone come together to meet this shared goal."
Museum officials noted that a $40 individual membership will bring the museum another $120, a $60 family membership will secure another $180 and a $125 business membership will secure an additional $375.
Lenora Lynam, Executive Director, said the donation was an impressive deal.
"Museum members are one of our most important sources of funding in the annual budget," she said. "This challenge gift and its focus on memberships is the perfect way to grow our museum family and financial foundation. We can't thank Julie-Ann enough. We're so blessed to have her as a friend and supporter of the museum."
Neywick has also agreed to match memberships retroactively back to Sept. 15, 2023, so those who have already purchased a membership have already secured their part of the $50K.
In fact, the museum said year-end memberships have already been progressing so well that nearly 14% of the challenge grant was secured even as the announcement was made on Friday. Nearly $2,300 in memberships have been purchased as of Friday, so Neywick has committed to matching that to the tune of another $6,855.
To become a member of the Lindsborg Museum, click HERE.
Copyright 2023 WIBW. All rights reserved.