Kansas Master Trooper honored for actions that helped save infant's life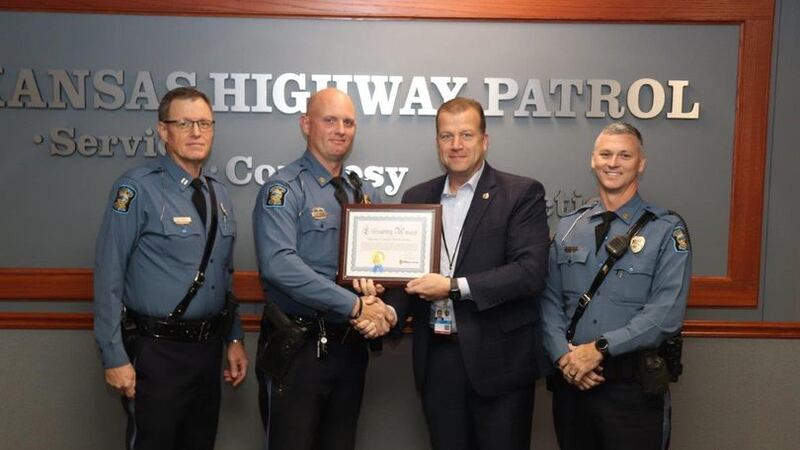 Published: Nov. 20, 2023 at 12:52 PM CST
TOPEKA, Kan. (WIBW) - A Master Trooper in Kansas has been honored for helping to save the life of an infant earlier in 2023.
The Kansas Highway Patrol announced on Monday, Nov. 20, that Master Trooper Brett Goins has been issued a Life-Saving Award for his quick actions and decision-making skills that saved a baby's life earlier this year.
KHP noted that Goins responded to calls of an infant not breathing earlier in 2023. He found the child's mother and grandmother performing CPR at the scene. He led the grandmother into his patrol vehicle where she continued CPR as he drove them to the hospital.
First responders said Goins was able to intercept an ambulance that had been en route and transferred the infant into the care of medical professionals. Before the ambulance left, the child had started to breathe again.
KHP said Goins remained calm throughout the interaction and acted quickly as he kept safety his top priority.
Copyright 2023 WIBW. All rights reserved.