Dillons presents donation to Harvesters ahead of Thanksgiving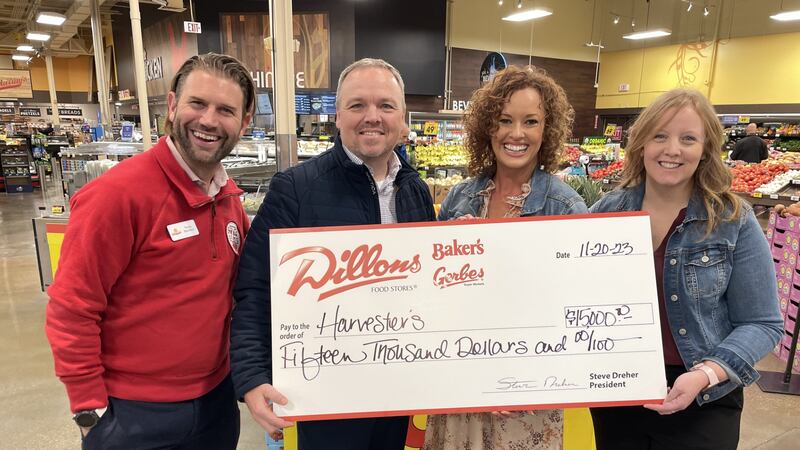 Published: Nov. 20, 2023 at 4:50 PM CST
TOPEKA, Kan. (WIBW) - A local food bank has additional dollars to help feed families during the holiday season.
Dillons presented Harvester's Community Food Network with a donation of $15,000 Monday. The money will be used to help Harvesters provide fresh proteins to local families in need during the holidays.
"Donations like this really show how it takes the entire community coming together in order to feed our neighbors and feed our community," Harvesters' Amy Pinger said. "We are so excited we've had a longtime partnership with Dillons they've been a great partner with us in the fight against food insecurity."
Dillon's customers can round up their purchase price to help harvester's or drop non-perishable food items in blue barrels at all Dillons locations.
Copyright 2023 WIBW. All rights reserved.