Kansans warned that free beer cards, passes not honored in Sunflower State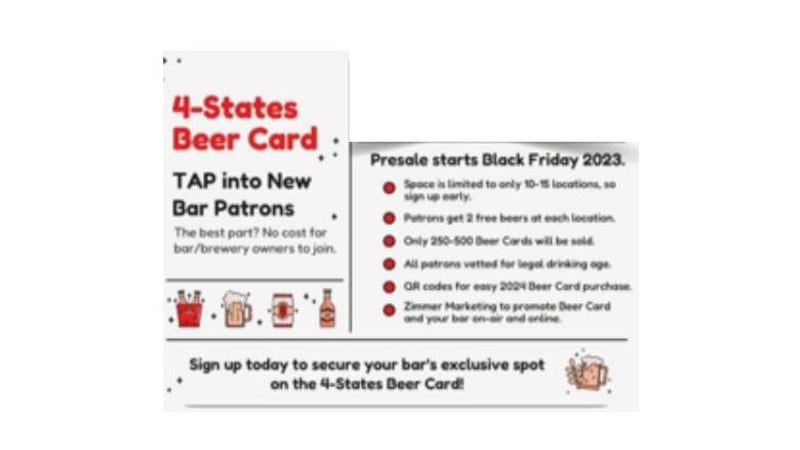 Published: Nov. 19, 2023 at 12:42 PM CST
TOPEKA, Kan. (WIBW) - Kansans have been warned that redeemable passes or cards for free beer will not be honored in the Sunflower State.
Kansas Alcoholic Beverage Control announced on Friday, Nov. 17, that it had learned of a recent promotional program sponsored by a regional media company that had included the Sunflower State.
Under this program, Kansas ABC noted that the participating licensees received cards they could sell to customers that were redeemable for a free beer.
However, in Kansas, the agency indicated that licenses are barred from free beer promotions. The media company has since been contacted and has been cooperative in shutting the program down in the state.
Kansans have been warned that while the promotion no longer applies to them, cards could still be encountered and are not valid.
Kansas ABC did not release the name of the media company or any further details.
Copyright 2023 WIBW. All rights reserved.