K-State volleyball wraps up regular season home finale with win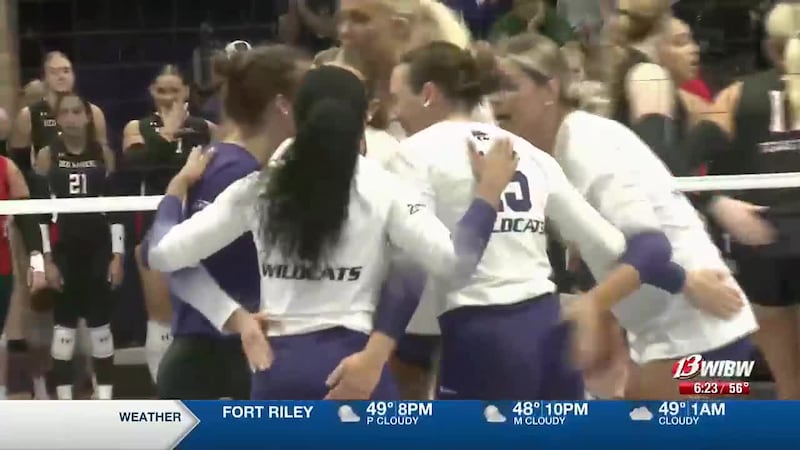 Published: Nov. 18, 2023 at 7:28 PM CST
MANHATTAN, Kan. (WIBW) - Under first year head coach Jason Mansfield, the Wildcats had a lot of great moments at home specifically.
K-State swept Texas Tech for the second straight game, ending at 16-10 and on a three-game win streak. Some of those wins were historic as well, most recently with sweeping No. 3 Texas at home Nov. 8. They also swept then No. 8 BYU at home in back-to-back nights. They also had a ranked win over Iowa State and Baylor too.
Aniya Clinton led all players with 12 kills, Aliyah Carter had 11 and Izzi Szulczewski had eight kills, 32 assists and 10 digs. Mackenzie Morris had 21 digs and set a career mark with 100 aces. This was a match the Wildcats dominated every category.
They have one more match against a ranked Houston team Nov. 25 in Houston at 2 p.m.
Copyright 2023 WIBW. All rights reserved.