Community asked to help identify 2 in Topeka TJ Maxx theft investigation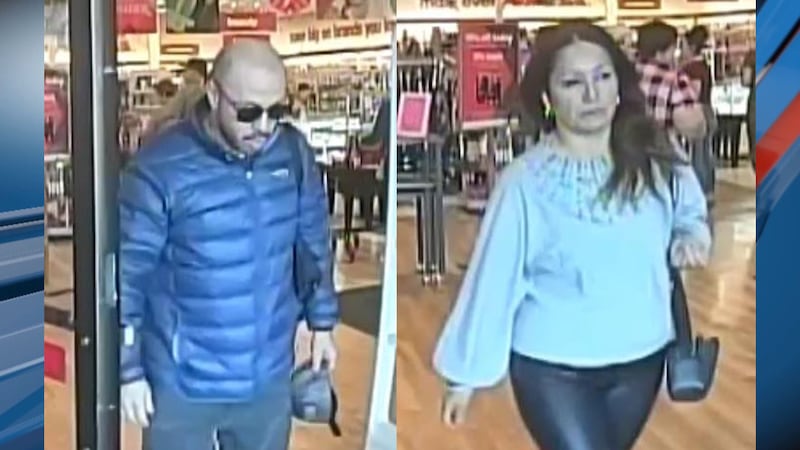 Published: Nov. 19, 2023 at 12:27 PM CST
TOPEKA, Kan. (WIBW) - The community has been asked to help identify two people of interest in an ongoing TJ Maxx theft investigation.
The Topeka Police Department says that on Monday, Nov. 13, law enforcement officials were called to TJ Maxx at 2170 SW Wanamaker Rd. with reports of a theft.
When police arrived, they said they found security footage that caught two persons of interest.
TPD has since asked the community for its help to identify the individuals.
Anyone with information about the identities of the individuals or the investigation should report it to TPD at 785-368-9400 or the Shawnee Co. Crime Stoppers at 785-234-0007.
Copyright 2023 WIBW. All rights reserved.