Wildlife Commissioners to vote on increased permit prices for non-residents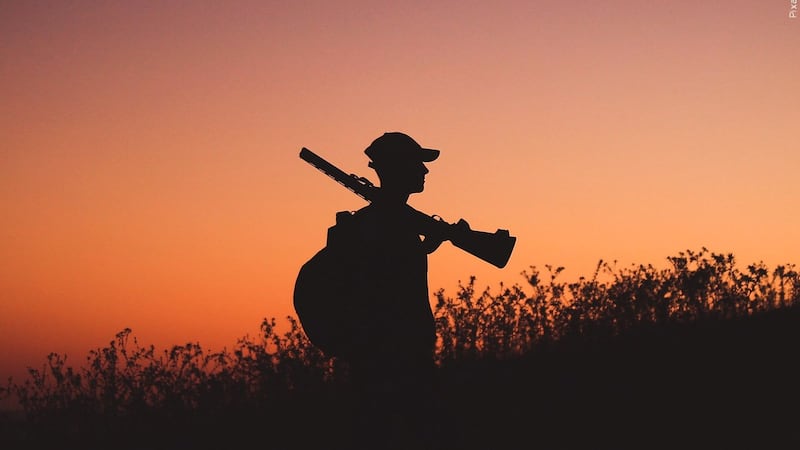 Published: Nov. 16, 2023 at 11:14 AM CST
SHAWNEE, Kan. (WIBW) - Wildlife and Parks Commissioners are set to vote on increased prices for non-resident hunting and fishing licenses at their last meeting of 2023.
The Kansas Department of Wildlife and Parks says that at noon on Thursday, Nov. 30, its seven-member, bipartisan Board of Commissioners will hold its last meeting of 2023. The hybrid meeting will be available on Zoom and in person at the Lyon Co. Fairgrounds, Bowyer Building, 2700 W. U.S. Highway 50 in Emporia.
While all are welcome to attend, the Kansas Wildlife and Parks Commission said interested parties do not need to be present to participate. All meetings may be accessed on Zoom, through phone calls and live video or audio streaming on YouTube.
At the Nov. 30 meeting, Commissioners said they will vote on a staff recommendation to include new price increases for non-resident hunters and anglers between $2.50 and $65 depending on the type of license or permit as well as the creation of an application fee for non-resident turkey permits. They will also hear the Secretary's orders for free park entrances and free fishing days.
The Wildlife Secretary will then offer an agency and state fiscal status before Commissioners hear general discussion updates on research and survey efforts from the Wildlife Division, research efforts from the Fisheries Division, outcomes of Antelope and Elk seasons and outcomes of deer seasons on military installations.
Commissioners said they will end the meeting with discussions on workshop items that could be voted on in the future which include select big game regulations, carcass movement and disposal best practices, camping and utility fees and non-resident access for waterfowl hunting in Kansas.
KDWP noted that time is always set aside for public comment, including on non-agenda items. Login instructions are available HERE.
Copyright 2023 WIBW. All rights reserved.