Washburn men's basketball drops mid-week tilt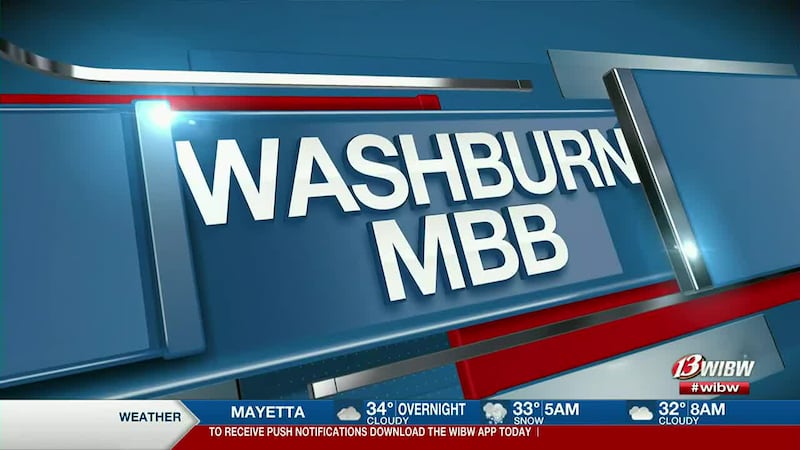 Published: Nov. 15, 2023 at 8:43 PM CST
LIBERTY, MO. (WIBW) - The Ichabods faced William Jewel College Wednesday night and the Cardinals get the win, 85-70.
Sam Ungashick led all scorers with 25 points after shooting 10-12 from the field and 5-5 from three point land. Brady Christiansen and Washburn Rural alum Jack Bachelor both provided eight for the 'Bods.
Washburn did shoot 54.7 percent from the floor but only went 2-6 from the free throw line, William Jewel shot 15-17 from the charity stripe. The Cardinals led all but three minutes in this game as well, leading 42-34 at halftime and never looked back. The 'Bods also had 18 turnovers compared to William Jewell's 10.
Washburn returns to Lee Arena on Saturday when they face Rockhurst University with tip-off at two p.m.
Copyright 2023 WIBW. All rights reserved.