Topeka scores near perfect on nationwide LGBTQ+ equality index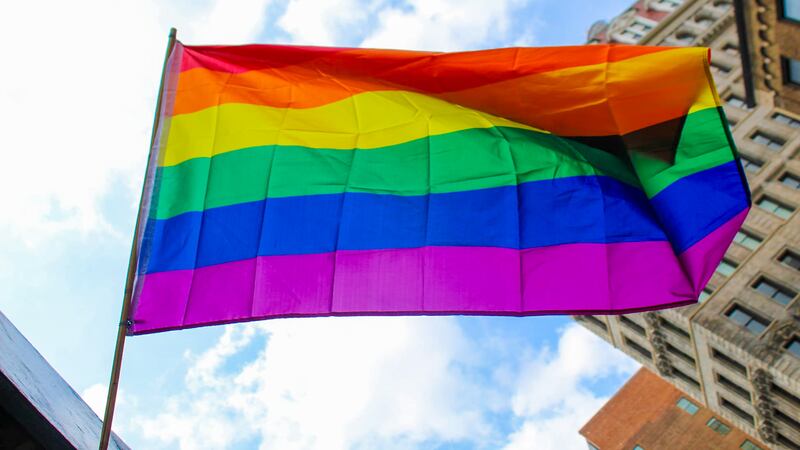 Published: Nov. 16, 2023 at 7:32 AM CST
TOPEKA, Kan. (WIBW) - The Capital City has achieved a near-perfect score on the nationwide LGBTQ+ Municipal Equality Index for 2023.
The City of Topeka announced on Wednesday, Nov. 15, that it received a near-perfect Municipal Equality Index score for 2023 with 97 out of 100 possible points. This is the highest the city has ever scored.
"This is the third year the City of Topeka has participated in the Municipal Equity Index and receiving the highest score yet is a recognition of our efforts to make Topeka an equitable, inclusive, and belonging community," said Ernestor De La Rosa, the city's Chief Diversity, Equity, and Inclusion (DEI) Officer. "As a city, we will continue to work within the organization and with our community partners to ensure we are a welcoming community where we recognize the contributions of ALL residents, including those of the LGBTQ+ community."
Officials noted that the MEI is a nationwide evaluation by the Human Rights Campaign of 506 cities on how inclusive municipal laws, policies and services are for LGBTQ+ residents. Cities are rated based on non-discrimination laws, the municipality as an employer, municipal services, law enforcement and leadership on LGBTQ+ equality. Here is how Topeka scored:
Non-Discrimination Laws - 30 out of 30

Municipality as an Employer - 15 out of 28

Municipal Services - 10 out of 12

Law Enforcement - 22 out of 22

Leadership on LGBTQ+ Equality - 8 out of 8
"I'm so proud of our collective community efforts to reach this exciting milestone of a near-perfect MEI score," said Topeka Mayor Michael Padilla. "This score speaks to the intentional investments and thought we've put into ensuring greater equity in Topeka, including the creation of our DEI Office in January of this year."
According to the Index, the areas where the city could show improvement are:
Non-Discrimination Laws

Single-Occupancy All-Gender Facilities - 0 out of 2

Protects Youth from Conversion Therapy - 0 out of 2

Municipality as an Employer

Transgender-Inclusive Healthcare Benefits - 0 out of 6

City Contractor Non-Discrimination Ordinance - 0 out of 3

Inclusive Workplace - 1 out of 2

Municipal Services

NDO Enforcement by Human Rights Commission - 0 out of 2

Youth Bullying Prevention Policy for City Services - 0 out of 1

City Provides Services to LGBTQ+ Older Adults - 0 out of 2

City Provides Services to the Transgender Community - 0 out of 2
Across the state, here is how other cities scored:
Lawrence - 100 out of 100

Manhattan - 82 out of 100

Emporia - 69 out of 100

Overland Park - 100 out of 100

Hutchinson - 61 out of 100

Kansas City, Kan. - 63 out of 100

Olathe - 69 out of 100

Wichita - 98 out of 100
To view Topeka's score sheet or score sheets from other cities, click HERE.
Copyright 2023 WIBW. All rights reserved.