Former Kansas standout Gradey Dick draws first career start with Raptors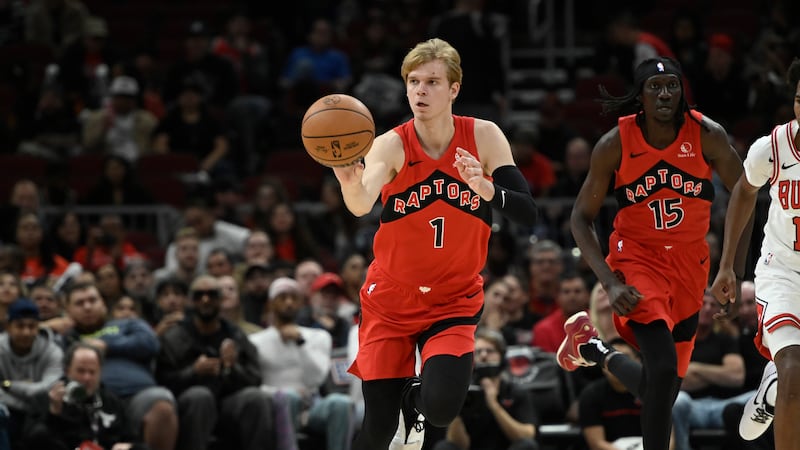 Published: Nov. 15, 2023 at 11:24 PM CST
TORONTO, CA. (WIBW) - The Raptors 13th overall pick this year drew his first career start.
Dick played 26 minutes shooting 2-10 from the field and 1-6 from three but went 6-6 from the free throw line. He had 11 points on two assists and one steal.
He's played in 11 games since going to the NBA, averaging 15 minutes a game off the bench. His stat line so far this season is 3.7 points, 1.8 rebounds and one assist. He's shooting 31.7 percent from the floor and 26.9 percent from three and has yet to miss to free throw, going 4-4.
Copyright 2023 WIBW. All rights reserved.