Flint Hills Breadbasket, Common Table to host community Thanksgiving meal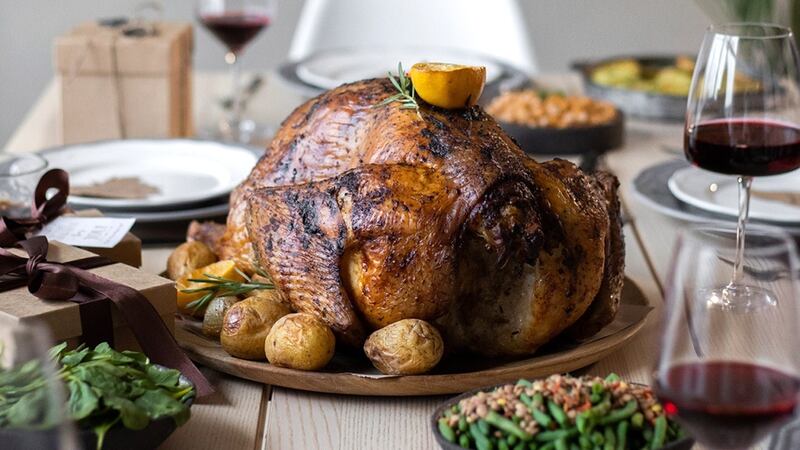 Published: Nov. 16, 2023 at 2:56 PM CST
MANHATTAN, Kan. (WIBW) - Flint Hills Breadbasket joins Common Table to host a community Thanksgiving meal in downtown Manhattan, Kan.
Officials from Flint Hills Breadbasket and Common Table said the event will take place from 11 a.m. to 2 p.m. on Thursday, Nov. 23 at Presby Place located at 801 Leavenworth St. (First Presbyterian Church) in downtown Manhattan.
Officials said all are welcome to join for a sit-down, table service dinner. All guests who are in line at 2 p.m. will be served no matter the wait.
"The holidays are important for friends and family, and food is just one of the ways we can celebrate," says Michael Gassmann, chair of Common Table. "We are happy that we are back."
"We haven't had a community meal for three years now, and it's time we return," adds Gassmann. "Our numbers have been increasing at the weeknight meals, and this is an obvious need in our community."
Officials with Common Table indicated that they have coordinated community meals seven days a week at 6 p.m. at church locations in the downtown Manhattan, Kan., area. In 2022, over 23,000 meals were served. Officials said 2023 is on track to surpass that total by at least 10%, or 2,300 meals.
According to Flint Hills Breadbasket officials, in October 2023, the Breadbasket served 817 unduplicated households and had 1,609 visits in total. That's a 78% rise compared to October 2022, when 458 unduplicated households were served.
Officials with the Flint Hills Breadbasket said in September, 820 children ages 0 to 17 were included in the Breadbasket's total household numbers which saw 122 new families seeking food assistance.
"Flint Hills Breadbasket is excited to be partnering with Common Table to bring back a community meal for Thanksgiving," says Karla Hagemeister, Executive Director of Flint Hills Breadbasket. "We hope this event offers an opportunity for people to connect over a special meal because Thanksgiving is as much about being with people as it is the food on the table. All are welcome."
Common Table and the Flint Hills Breadbasket officials noted they are 501(c)(3) organizations, dedicated to feeding the hungry and alleviating food insecurity. Financial donations are always welcomed and are appreciated.
Copyright 2023 WIBW. All rights reserved.