$18 million invested to further Kansas water projects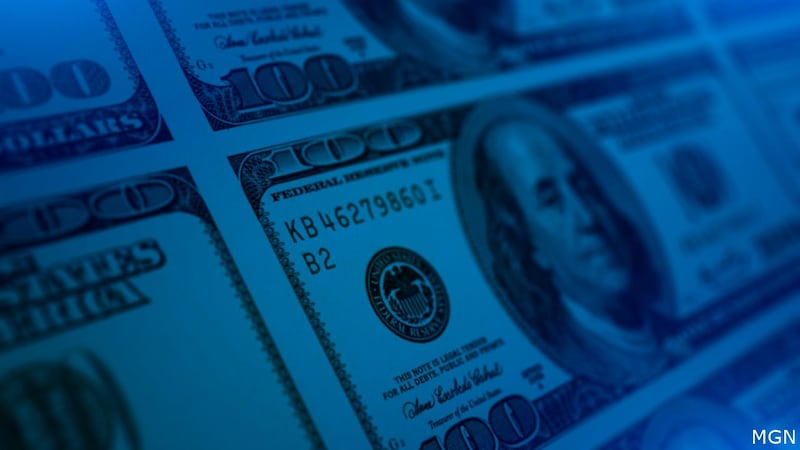 Published: Nov. 16, 2023 at 1:55 PM CST
TOPEKA, Kan. (WIBW) - Water quality, quantity and infrastructure projects in the Sunflower State have received an $18 million investment.
Kansas Governor Laura Kelly recently announced that the State Finance Council approved the transfer of $15.8 million from the State Water Plan Fund to further water projects that address quality and quantity issues as well as infrastructure needs. The funds are part of a historic additional $35 million investment in the Water Plan Fund through the passage of Senate Substitute for House Bill 2302.
"This funding allows us to start on critical, shovel-ready projects that help our farmers and rural communities drive long-term, sustainable solutions to our water crisis," Gov. Kelly said. "I look forward to continuing to work with the legislature and our community partners to ensure our water resources are available for future generations."
Kelly indicated that the funds will support the long-term infrastructure solutions for Rattlesnake Creek Basin and Quivira National Wildlife Refuge to address water rights, increase water availability and supply and support irrigation technology.
"The legislature has consistently made our state's water resources a top priority, as demonstrated by passage of the comprehensive water bill last session," said Senate President Ty Masterson. "These projects are crucial additions that reflect the legislature's work to address Kansas' water quantity, quality, and infrastructure issues."
The Governor also noted the funds would go toward the construction and rehabilitation of dams with the most pressing need for repair.
"The fund transfers are vital for the Kansas Department of Agriculture to provide dam safety inspections and deal with the Rattlesnake Creek and Quivira issue," Representative Jim Minnix, Kansas House District 118 and Chair of the House Committee on Water, said. "KDHE will be able to expand water quality programs. The House Water Committee is dedicated to advancing sound water policy."
Lastly, Kelly said the funds would aid water quality initiatives to support infrastructure projects in small towns, contamination remediation and long-term groundwater quality monitoring.
"The transfer approved today and funded by HB 2302 represents a historic investment in water programs and projects throughout Kansas," Representative Lindsay Vaughn, Kansas House District 22 and Ranking Member of the House Committee on Water, said. "It is incredibly exciting to see the hard work of so many advocates finally come to fruition. Water is crucial to everything we do, and it is so important that we continue to prioritize it for the benefit of all Kansans and for future generations."
Additionally, the Governor said the Kansas Water Office has put an additional $2.2 million towards High Plains Aquifer data collection, feedlot and dairy water rescue and reclamation, technical assistance to help communities access state or federal grants and Water Plan education and outreach. The SFC did not need to approve this move.
"The State Finance Council's approval allows for the expeditious and effective use of new State Water Plan Funds that were passed by the Legislature and signed into law by Governor Kelly this year," Connie Owen, Director of the Kansas Water Office, said. "This step demonstrates our state's commitment to implementing the Kansas Water Plan's recommendations for extending the life of the High Plains Aquifer, protecting our reservoirs, improving water quality, reducing vulnerability to extreme events, and providing water-related education across the state."
To read the full text of Senate Substitute for House Bill 2302, click HERE.
Copyright 2023 WIBW. All rights reserved.