Latest College Football Playoff Rankings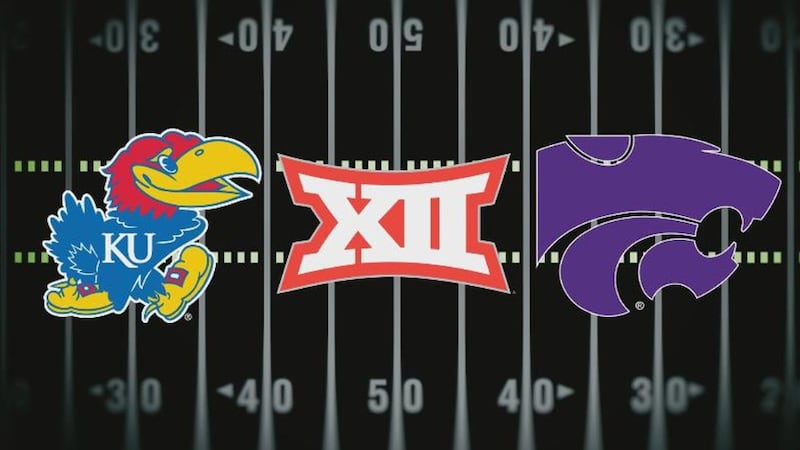 Published: Nov. 15, 2023 at 1:49 PM CST
LAWRENCE, Kan. (WIBW) - Week three of the College Football Playoff Rankings has KU and K-State still featured.
KU comes in at No. 25 after being No. 16 last week while the Wildcats check in at No. 21 after being No. 25 last week. K-State is No. 23 in the AP Top 25 poll while Kansas fell out of the rankings, previously at No. 19.
The 121st Sunflower Showdown goes down in Lawrence on Saturday with Kansas looking to snap the Wildcats 14-game winning streak in his rivalry. This is the ninth longest played rivalry game in FBS football and now the longest in KU program history – surpassing Kansas vs. Missouri's 120 games played from 1891 to 2011. The series has been played every year since 1911, making it the fourth-longest active series in FBS and the second-longest in-state rivalry.
Kansas enters the game at 7-3, marking Kansas' first winning season since 2008. Kansas' seven wins in its first 10 games are the most in a season since 2007, when Kansas started 10-0.
Kick-off is set for six p.m. on FS1.
Copyright 2023 WIBW. All rights reserved.