Emporia State accepts invite to Fun Town RV Heritage Bowl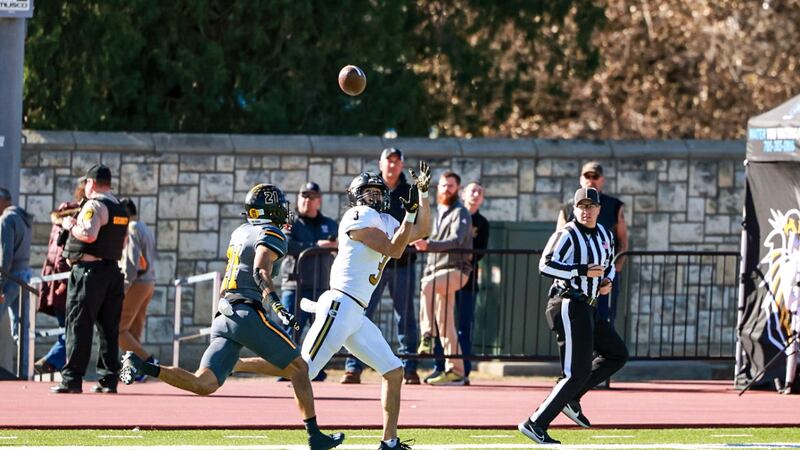 Published: Nov. 15, 2023 at 1:01 AM CST
EMPORIA, Kan. (WIBW) - For the third straight season, Emporia State football is going bowling.
The Hornets accepted an invite to take on Southern Nazarene from the Great American Conference in the Fun Town RV Heritage Bowl.
The game will kickoff at 12:00 p.m. on December 2nd at Community Bank & Trust Stadium at Tiger Field in Corsicana, TX.
The opportunity to play one more game means even more to the seniors on the squad.
"We have a great group of seniors. And I know that they put a lot of time and effort, invested a lot of their time and effort into this season into this program. And to me it's special to be able to go out and coach these guys one last time," said head coach Garin Higgins.
Emporia State finished the regular season at 8-3 and received votes in the latest AFCA National Poll, while Southern Nazarene is 6-5.
Copyright 2023 WIBW. All rights reserved.