Royals share game times for 2024 schedule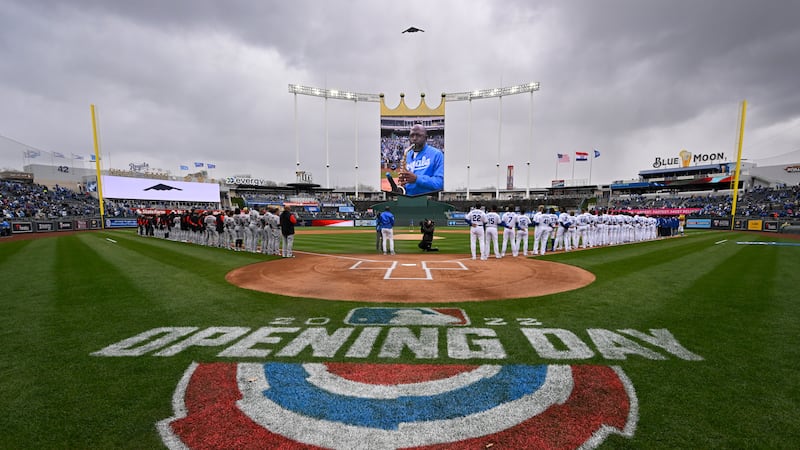 Published: Nov. 14, 2023 at 4:11 PM CST
KANSAS CITY, Mo. (KCTV) - The Kansas City Royals now have game times to pair with their regular season schedule.
After Major League Baseball announced teams' schedules in July, but on Tuesday, the Royals shared when each of their 81 home games will begin.
Kansas City will match 2019 for the earliest Opening Day date in franchise history with a Thursday, March 28 opener against the Minnesota Twins. That game's first pitch will be at 3:10 p.m. CT.
Just as they did for the 2023 schedule, the Royals will play weeknight home games at 6:40 p.m. CT during the months of April, May and September. That includes four Friday night home games as well in April and May. All other weeknight home games begin at 7:10 p.m. CT.
There are 14 Saturday home games for the Royals in 2024, and four of them will have a first pitch at 3:10 p.m. CT. The Saturday afternoon start times include March 30 with the Minnesota Twins, June 1 vs. the San Diego Padres, June 8 vs. the Seattle Mariners and June 29 vs. the Cleveland Guardians.
The Royals will play all 13 Sunday home games at 1:10 p.m. CT, and in addition to Opening Day, there are six weekday home games beginning at 1:10 p.m.
For the full details of the Royals' schedule, check here.
Copyright 2023 KCTV. All rights reserved.