Students, community members plead for polling location at Fort Hays State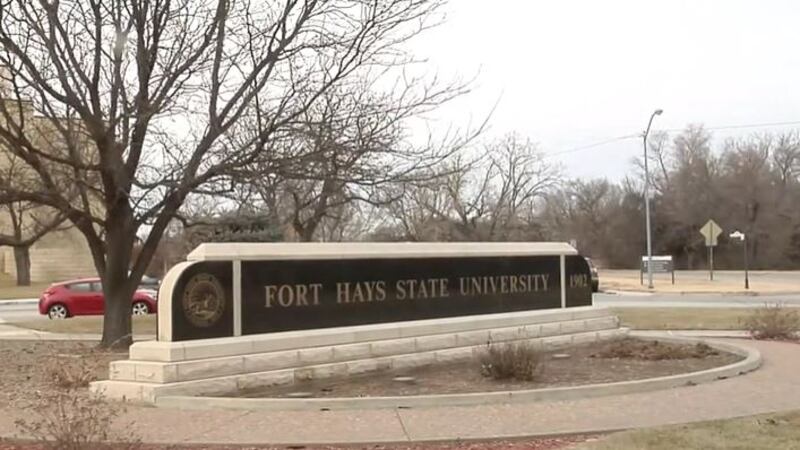 Published: Nov. 2, 2023 at 9:27 AM CDT
HAYS, Kan. (WIBW) - Two college students and a nationwide voter rights organization have called on a Kansas county clerk to help add a polling location to the Fort Hays State University campus to increase voter turnout, however, that plea continues to be overlooked.
The ACLU says that for years, students and other voters at Fort Hays State University have advocated for a polling location to be placed on campus. This new location would be closer and easily accessible for those in the entire precinct.
Additionally, the ACLU noted that the polling location would be accessible for many elderly and low-income individuals on the south side of Hays - not just college students.
Despite voters' repeated demands, the ACLU noted that Ellis County Clerk Bobbi Dreiling has not committed to opening a new polling location. Voters who live on or near the campus are required to head to another poll at 2000 Main St. about a mile away from the campus.
According to the organization, FHSU students Grace McCord and Madison Albers of the American Democracy Project have worked to research and build a case for support for a polling place on campus. The pair found that students failed in their voting duties and held the lowest level of voter engagement among Kansas universities. The lack of a polling location had a clear impact on voting rates.
The ACLU noted that the national average voting rate for college students is 66%. At the University of Kansas, students have their own voting location on campus and a voter turnout rate of 71% of the more than 28,000 students. By contrast, FHSU students voted at a significantly lower rate of 62.4% of 14,102 students - below the national average.
McCord and Albers gained the support of Fort Hays State administrators, the university police department, the College Republicans, Young Democrats, Pi Sigma Alpha, the Student Government, the campus community collaborative and various residents around Hays. Multiple building proposals have been made to County Clerk Dreiling to address scheduling concerns and ensure ADA compliance.
The pair has also been joined by the majority of Kansans across the political spectrum who support simple fixes to improve access for voters.
Instead, the ACLU claims Dreiling opted for a separate location as she recently claimed a lack of economic feasibility prevents a polling location on the Fort Hays campus. She pointed to low voter turnout numbers in the precinct, which came from the previous polling location.
Dreiling said she met with McCord and Albers on several occasions to discuss multiple sites to which all parties agreed would not be feasible. A contract had already been signed with Messiah Lutheran Church to become a polling place when a separate location was proposed.
Dreiling also noted that the last proposed location was not easily accessible for the elderly. It would have required driving through campus or taking the bypass to get there.
"I firmly believe if anyone, not just students, want to vote they would find a way to vote whether it is in their backyard, or across town," Dreiling said in June.
However, the ACLU said Dreiling misses the point that lower voter engagement is a call to remove burdens and make voting more accessible and that condensing more voters to a single poll is one of the most effective ways to actually lower voter turnout.
The ACLU noted that polling locations on college campuses increase civic engagement for young people and make it easier to vote. The Fort Hays polling site would be especially accessible to the unique needs of the voters on campus and in the surrounding area. There are many simple but effective ways to ensure voters have access to the ballot of the poll in between working, caring for families, going to class and other responsibilities.
Under Kansas election law, the ACLU said local election officials have the ability to maximize opportunities to protect the right to vote and maximize turnout - and that is what the organization has asked of Ellis County Clerk Bobbi Dreiling.
However, Dreiling said the options given have not been feasible for all voters in the area.
"When you register to vote, your polling location is determined by your residential address. If you have an address that is not Ward 1 Precinct 1 or Ward 1 Precinct 2 you can not vote on campus," she said. "While there are some students that live in these wards and precincts, a lot of them do not; so they would not be able to vote on election day at this proposed location. If you are on campus on election day, you will be asked to go to your correct polling location if you don't live in this ward and precinct."
Dreiling noted that Ellis Co. offers early voting for two weeks ahead of any election. This poll site is a few blocks from campus and anyone can early vote regardless of where they live. Advance mail ballots are also offered, students just need to fill outa simple application and a ballot will be mailed to them.
"I am not suppressing or disenfranchising any voter," Dreiling said. "I have eight polling locations across Hays, as well s early voting for two weeks prior to any election, and advance mail ballots."
Dreiling concluded that she still stands by her June statement, "because voting is our civic duty and if it's important to the voter, anyone will make the effort to get to their correct polling location wherever it may be."
Community members who would like to support the addition of a polling place to the Fort Hays campus can do so HERE.
Copyright 2023 WIBW. All rights reserved.