Community leaders, advocates address recent community violence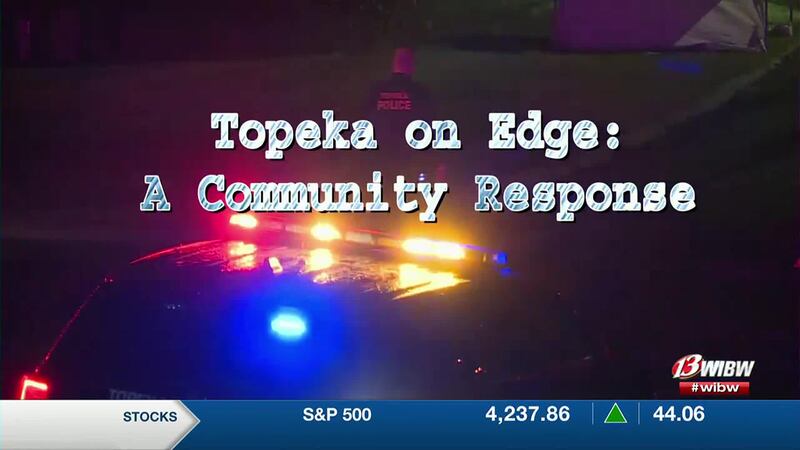 Published: Nov. 1, 2023 at 5:25 PM CDT
TOPEKA, Kan. (WIBW) - It is not the sort of record Topeka is bragging about: the most homicides the Capital City has recorded in a single year.
The first two incidents happened in the first eight days of 2023; the next three died in an arson fire; and two more people became homicide victims before the month of January was done. More recently, the month of October saw the murder of five-year old Zoey Felix, then three teenagers and four-year-old Lawrencia Perez-Belair in separate incidents, all in the the following week.
This week, the 33rd homicide victim killed in a wreck caused by a driver who police say had just fled a traffic stop.
13 NEWS invited city officials, public safety leaders, community organization leaders and more to a special Eye on NE Kansas discussion on the recent violence. The show was extended to 40 minutes to allow for more extensive conversation.
Watch the video to hear their thoughts on what's behind the recent violence violence, how they're addressing concerns, ways to move forward and the role of the community in making a difference.
Local Resources
PARS Topeka (substance abuse, Safe Streets, prevention education): PARSTopeka.org
Valeo 24-Hour Crisis Line (mental health services, substance abuse): 785-234-3300
Community Resources Council: CRCnet.org 785-233-1365
TRM Ministries: 785-354-1744 (main number) 785-230-8237 (hotline) TRMonline.org
SENT Topeka: 785-783-2535 SENTTopeka.com
Shawnee Co. Crime Stoppers: 785-234-0004
Topeka Police: 785-368-9551 telltpd@topeka.org
Copyright 2023 WIBW. All rights reserved.