Cleanup to begin of 6,400 gallons of acid approaching Great Bend water supply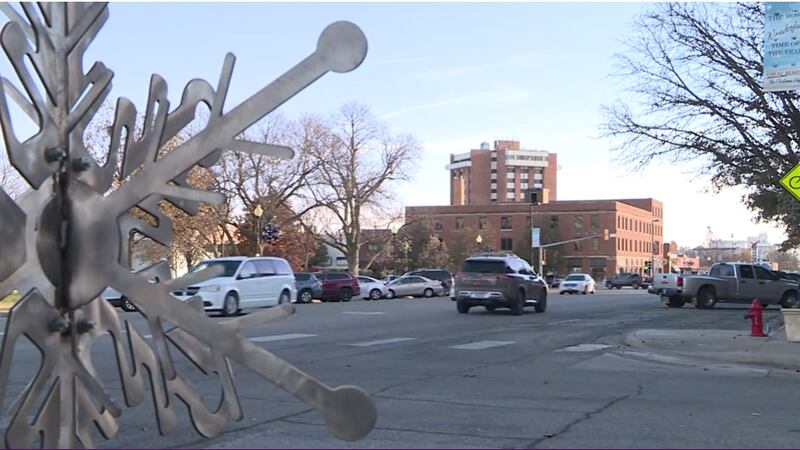 Published: Oct. 2, 2023 at 9:42 AM CDT
GREAT BEND, Kan. (WIBW) - A project to clean 6,400 gallons of chromic acid that have seeped into the ground and continue to approach the Great Bend water supply is set to soon begin.
The U.S. Environmental Protection Agency says representatives from Region 7 will host a presentation in November. The presentation was intended to be held at the Monday, Oct. 2, Great Bend City Council Meeting, however, it had been canceled in anticipation of a possible government shutdown.
The site is located in the airport industrial area in Barton Co., about 1 and a half miles west of Great Bend. A 2007 Kansas Department of Health and Environment inspection found 6,400 gallons of chromic acid as well as other acids and hydroxides. Containment was inadequate and chromic acid was found to have seeped into the soil.
The EPA noted that a 2-mile-long groundwater plume of hexavalent chromium has had negative effects on domestic water wells and continues to travel toward Great Bend's public water supply wells.
Over the next several months, the agency said it will host cleanup work under the Comprehensive Environmental Response, Compensation and Liability Act - commonly known as Superfund. In April 2023, Plating Inc. was chosen as one of three Kansas Superfund sites on the National Priorities List. Funds will come from the Bipartisan Infrastructure Law to begin and expedite the project.
"In April, EPA Region 7 representatives traveled to Wichita to celebrate the second round of funding for Superfund sites from the Bipartisan Infrastructure Law," said EPA Region 7 Administrator Meg McCollister. "That funding is now being put to work to clean up contamination in communities across our nation's heartland."
The EPA indicated it chose remedial designs to address the soil and groundwater contamination. Cleanup is set to begin in the fall of 2023. An exact date for the presentation has yet to be set.
Copyright 2023 WIBW. All rights reserved.