Teens may face charges after Facebook Marketplace seller pinned between cars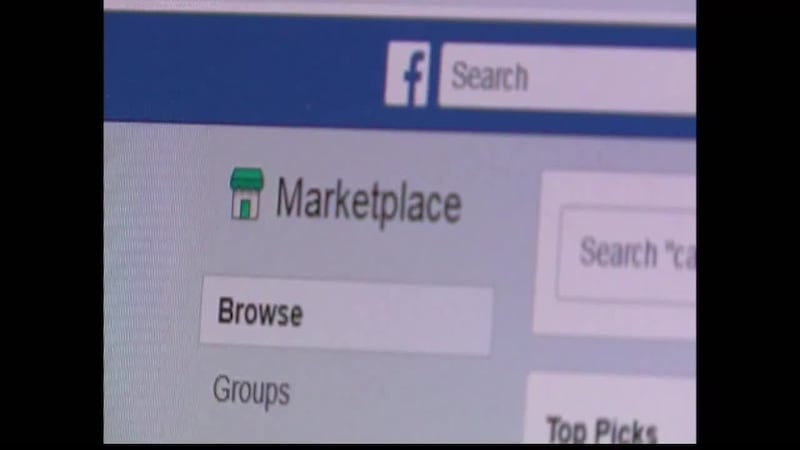 Published: Oct. 1, 2023 at 12:50 PM CDT
LAWRENCE, Kan. (WIBW) - A group of teens could be charged with a catalog of crimes after a Facebook Marketplace sale led to the seller down one iPad and pinned between two vehicles.
The Lawrence Police Department says that just before 4 p.m. on Saturday, Sept. 30, law enforcement officials were called to the Walmart at 550 Congressional Dr. with reports of a Facebook Marketplace trade gone wrong.
When officers arrived, they said the victim reported he had arranged to sell his iPad Pro in the parking lot via Facebook Marketplace. When he handed the device to the buyer, who was a passenger in a separate vehicle, the driver attempted to take off.
The victim tried to grab the iPad from the thieves but was pinned between the suspect vehicle and his own, which knocked him down onto his bumper and then the ground. The suspects got away.
Law enforcement officials a description of the suspect vehicle was broadcast to others in the area.
Earlier in the day, the officers who took the call said they remembered a vehicle that matched the description that had sped by their cruiser and stopped at a house near 23rd and Naismith. They returned to that location to see if the vehicle returned to the area.
The driver did return and while the team confirmed details with officers who remained at the scene, the vehicle was pulled over.
LPD said several juveniles were found in the suspect vehicle along with the stolen iPad and other evidence. The teens' parents were called and it was found that some of the vehicles occupants were present during the incident while others were not.
First responders said the victim did suffer minor injuries but did not require emergency medical attention. A charging affidavit will be submitted to the District Attorney's office for consideration.
LPD noted that the investigation remains ongoing.
Copyright 2023 WIBW. All rights reserved.