K-State to partner with Manhattan Public Library for artificial intelligence symposium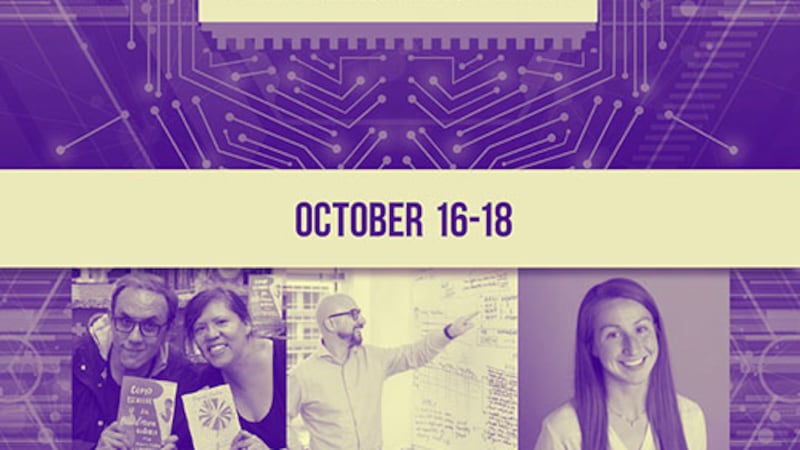 Published: Sep. 27, 2023 at 3:59 PM CDT
MANHATTAN, Kan. (WIBW) - Kansas State University is partnering with the Manhattan Public Library for an artificial intelligence symposium.
Kansas State University officials said delve into the world of artificial intelligence to better understand the rising technology and its use in education at a free symposium on Oct. 16-18 presented by K-State and the Manhattan Public Library.
K-State officials indicated the three-day symposium, "AI and the Future: Exploring the Intersection of Language(s), Science and Ethics," features three keynote presentations and a variety of panels, lightning talks and hands-on workshops. The event will be at K-State's Hale Library with two sessions at Manhattan Public Library located at 629 Poyntz Ave. Session times, locations and RSVP links are available on the symposium webpage.
K-State officials said the keynote speakers include Alessandro Oltramari, senior research scientist at Bosch Research; Leilani Gilpin, assistant professor in computer science and engineering at the University of California Santa Cruz; Alberto Chimal, writer and professor of creative writing; and Raquel Castro, writer, journalist and cultural promoter.
According to K-State officials, the hands-on workshops will include "Research with AI," "Experience AI Image Generation," "Copyright & AI: Do You Agree to the Terms and Conditions?," "Language Teaching in the Age of AI," "Experience AI Text Generation" and "Technical Writing—Resumes, Cover Letters and More with ChatGPT."
K-State's philosophy department will host a panel about ethics, and the Manhattan Public Library will host a Community Conversation, paneled by scholars in AI, computer science, philosophy and more. K-State's computer science and English departments will also host lightning talks.
Symposium collaborators include K-State's modern languages and computer science departments, the Center for Artificial Intelligence and Data Science in the Carl R. Ice College of Engineering, K-State Libraries and the Manhattan Public Library, with support from the Manhattan Chamber of Commerce.
For more information, contact Raelynne Hale, teaching assistant professor in modern languages, at raehale@k-state.edu.
Copyright 2023 WIBW. All rights reserved.