Washburn University Opera Studio set to showcase "As One" in October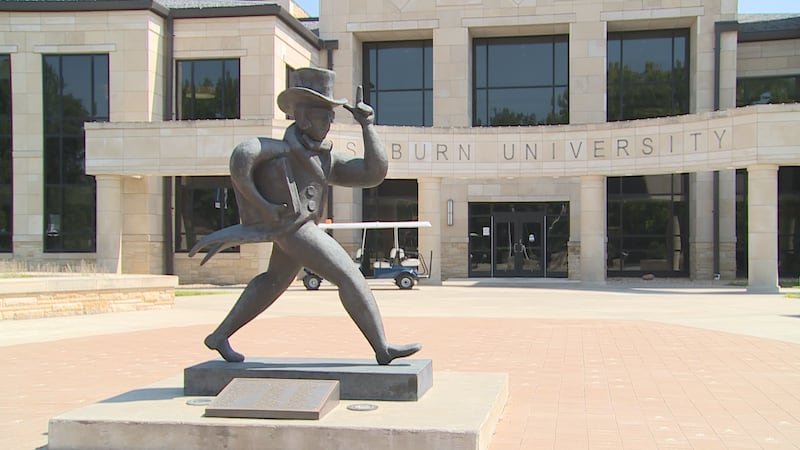 Published: Sep. 26, 2023 at 3:37 PM CDT
TOPEKA, Kan. (WIBW) - The Washburn University Opera Studio announced they will showcase "As One" in October.
Washburn University officials said the Washburn Opera Studio, which is part of the Washburn University department of music and theatre, will perform "As One" by Kaminsky, Campbell and Reed. The performances are scheduled for 7:30 p.m. on Oct. 5 and Oct. 6 and 2 p.m. on Oct. 7 in the Neese Gray Theatre in the Garvey Fine Arts Building on the Washburn University campus. Admission to the opera is free, however, donations to help fund the Washburn Opera Studio will be accepted. The public is welcome.
Washburn University officials indicated this is a chamber opera for two voices and a string quartet. The music and concept are by Laura Kaminsky, libretto by Mark Campbell and Kimberly Reed, video by Reed, and the arrangement is with Bill Holab Music. "As One" was commissioned and developed by the American Opera Projects.
"This opera tells the story of Hannah, a transgender woman," said Dr. Joseph DeSota, assistant professor of music and director of the Washburn Opera Studio, Washburn University. "The audience hears Hannah's story from two simultaneous perspectives - Hannah before which is sung by a baritone and Hannah after which is sung by a mezzo-soprano. Through empathy and humor, the singers trace the transformative experiences in Hannah's life, leading to eventual peace in herself."
Washburn University officials said Washburn Opera Studio students produce two operas each academic year. The program affords undergraduate students the opportunity to experience the process of creating an operatic role in the context of a fully staged production with costumes, lighting, scenic design and orchestra. Their next production is "Semele" by Handel planned for May 2024.
Copyright 2023 WIBW. All rights reserved.