Sparking SUV leads to DUI arrest following rollover crash in Northeastern Kansas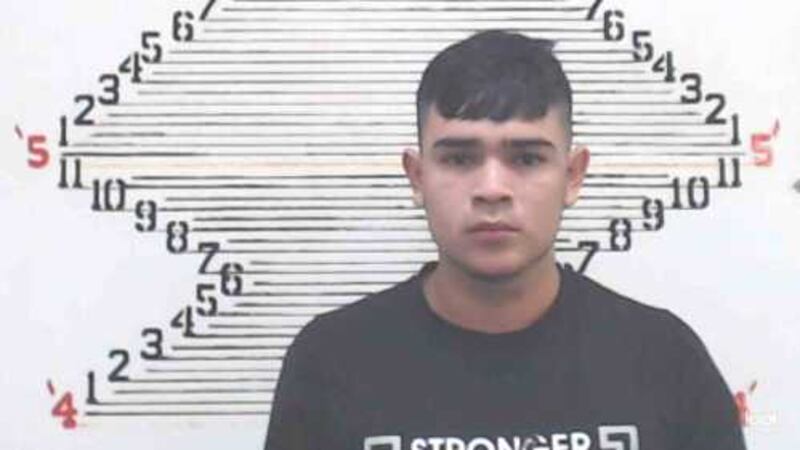 Published: Sep. 26, 2023 at 12:26 PM CDT
FAIRVIEW, Kan. (WIBW) - Sparks flying from an SUV along a Northeastern Kansas highway led to one man's DUI arrest following a rollover crash.
The Brown Co. Sheriff's Office says that around 11:20 p.m. on Saturday, Sept. 23, a deputy on patrol saw a Toyota 4-Runner on Highway 36 near Highway 75. The SUV appeared to have recently been in a collision with damaged headlights and sparks flying from the undercarriage.
The driver, identified as Nixon Castro, 18, of Hiawatha, was pulled over by the deputy in Fairview. During the stop, dispatch confirmed that a rollover crash had been reported nearby.
Investigators found that Castro's SUV and a Toyota Yaris, driven by Eduardo Gonzalez, 47, had been headed east on Highway 36. The 4-Runner side-swiped the Yaris on the driver's side. The collision caused damage to both vehicles and sent Gonzalez's car off the road. Once in the ditch, the Yaris began to roll.
First responders said Gonzales escaped the crash without injury. However, two other passengers in his vehicle sustained non-life-threatening injuries. They refused medical treatment.
Meanwhile, the Sheriff's Office said Castro sped through a soybean field and destroyed fencing in the area. He continued east on Highway 36 and was then stopped by the deputy. No injuries were reported in this vehicle.
As a result, Castro was arrested and booked on:
Driving under the influence

Transporting an open container of alcohol

Reckless driving

Failure to report an accident
As of Tuesday, Castro remains behind bars with no bond listed.
Copyright 2023 WIBW. All rights reserved.