Our Lady of Guadalupe Church to host food sale fundraiser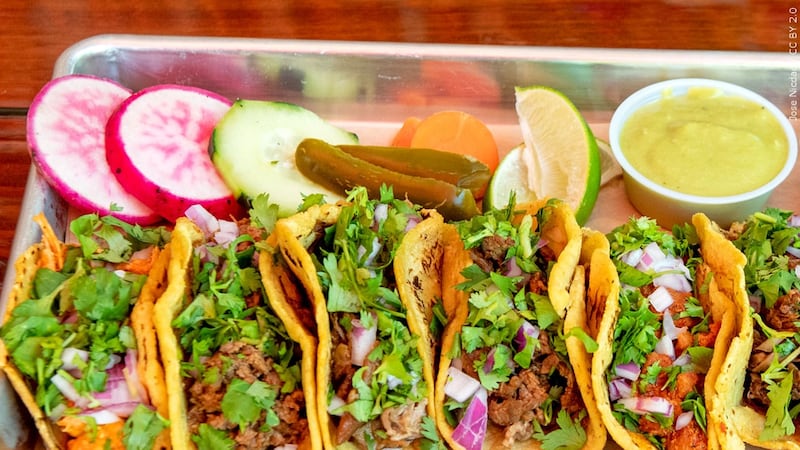 Published: Sep. 26, 2023 at 11:55 AM CDT
TOPEKA, Kan. (WIBW) - Our Lady of Guadalupe Church is planning to host a food sale fundraiser.
Organizers said members with Our Lady of Guadalupe Church have planned a food sale from 10 a.m. to 11 p.m. on Saturday, Sept. 30 in the church parking lot. Different food will be available for sampling, including tacos, posole, sopes, gorditas, corn on the cob, chilindrinas, fresh fruit waters, desserts and more.
The event will also feature games, face painting and a raffle to win a chiropractor visit. Live music will begin at 7 p.m., which will be $5 at the entrance for each person. Children under 2 years old are free. In addition, they will have the boxing game on so guests can enjoy live music but still watch the game.
Organizers said these different foods, vendors and games will take place outside. When 6 p.m. hits, they will move everything indoors to the Marlo Cuevas Activity Center. When everything is moved into the activity center, they will then start charging the entrance fee of $5 after 7 p.m.
Organizers said all proceeds will be donated to the church.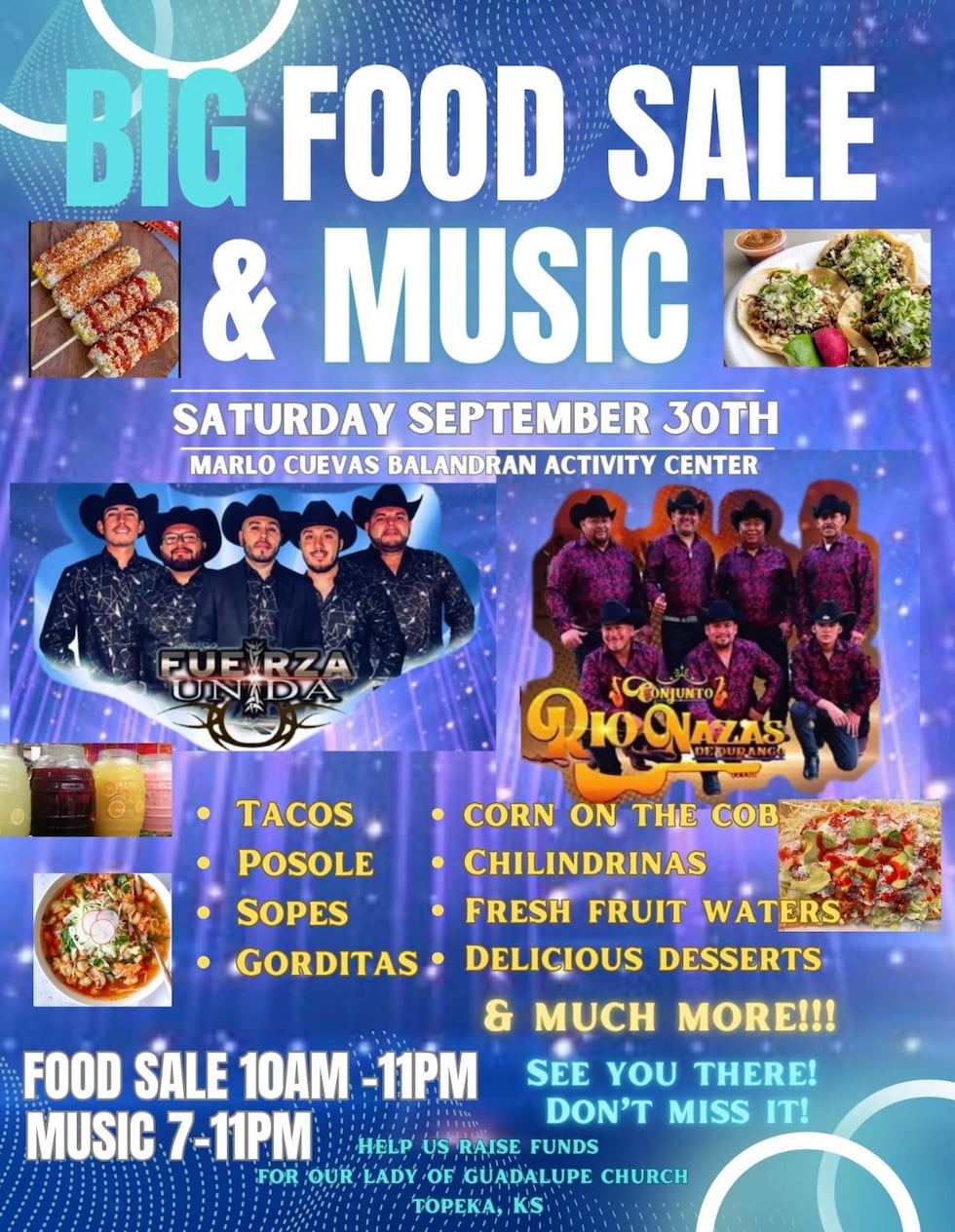 Copyright 2023 WIBW. All rights reserved.