K-State, Jerome Tang agree to major extension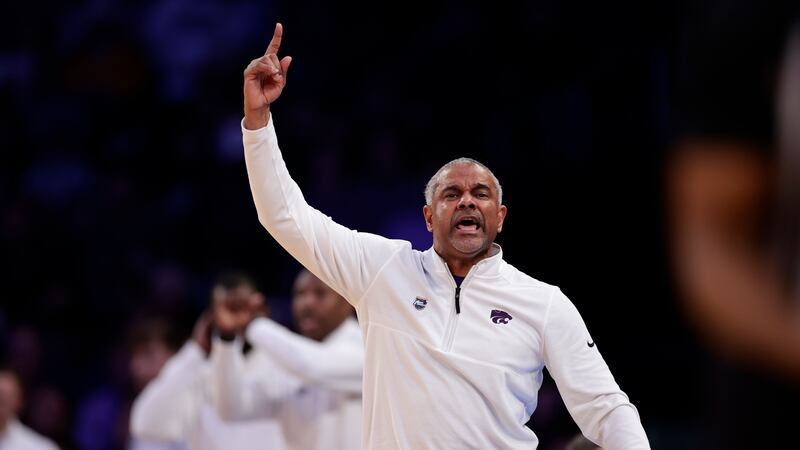 Published: Sep. 25, 2023 at 4:20 PM CDT
MANHATTAN, Kan. (WIBW) - Jerome Tang is set to stay in Manhattan for quite a while.
The K-State men's basketball head coach has agreed to a 7-year contract which will keep him with the Wildcats through the 2029-30 season, as announced by athletic director Gene Taylor on Monday afternoon.
The new deal replaces the 6-year contract that Tang signed when he joined the program in March, 2022. His agreement now runs until April 30, 2030.
"What Coach Tang and his staff did in their first year here was phenomenal. The run to the Elite Eight was remarkable, but what separates Coach Tang is his pure love of his players and the relationships that he builds with everyone that he encounters. His ability to connect with players, staff, recruits, students and fans is special, and he is the perfect fit for Kansas State," said Taylor.
In the 2023-24 season, the second-year head coach will be paid $3 million and receive a $100,000 increase in each remaining contract year. That totals a $3.6 million base for the 2029-30 season.
The contract also includes four retention bonuses of $200,000 following the 2023-24, 2024-25, 2025-26 and 2026-27 seasons.
The new deal was approved unanimously by Kansas State University leadership.
"My family and I could not be more excited about the future with this commitment from President (Richard) Linton and Gene (Taylor), as the staff and I continue to elevate this program to even greater heights. I say it all the time and I truly mean it, we're fortunate every day to be at such a special place," said Coach Tang.
Copyright 2023 WIBW. All rights reserved.