Multiple fraudulent gun purchases land Topeka man behind bars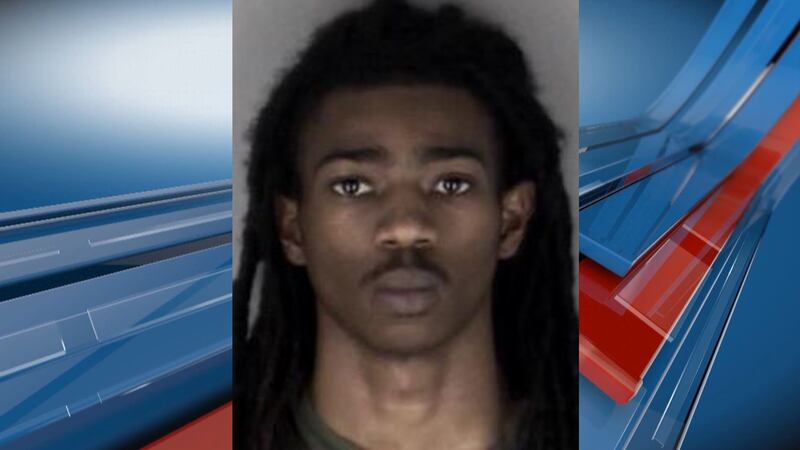 Published: Sep. 21, 2023 at 12:48 PM CDT
TOPEKA, Kan. (WIBW) - Multiple fraudulent firearms purchases at the Gun Garage in North Topeka have landed one man behind bars as only one gun has been recovered.
The Topeka Police Department tells 13 NEWS that on Sept. 11, law enforcement officials were called to the Gun Garage at 2120 NE Meriden Rd. with reports of multiple fraudulent firearms purchases.
Throughout the course of the investigation, TPD said it identified Tristan D. V. Lassiter, 21, of Topeka, as the suspect.
On Wednesday, Sept. 20, Lassiter was arrested on his return to the Gun Garage and was booked into the Shawnee Co. Dept. of Corrections on:
3 counts of identity theft

3 counts of unlawful computer acts - false representation with damage of less than $100,000

3 counts of criminal use of a financial card - without consent of the owner, worth less than $1,000

5 counts of theft of a firearm with a value less than $25,000

2 counts of theft by deception - value less than $1,500

Interference with law enforcement

Operate a motor vehicle without a valid license

Vehicle liability insurance required

Improper crossover on a divided highway
TPD noted that at least one fraudulently purchased firearm has been recovered. The investigation remains ongoing. No further information is available at this time.
As of Thursday, Lassiter remains behind bars with a total bond of $32,000 and court appearance set for 9 a.m. on Oct 3 and 4 and 1:30 p.m. on Dec. 7.
Copyright 2023 WIBW. All rights reserved.