Kansas Fire & Rescue Training Institute welcomes new director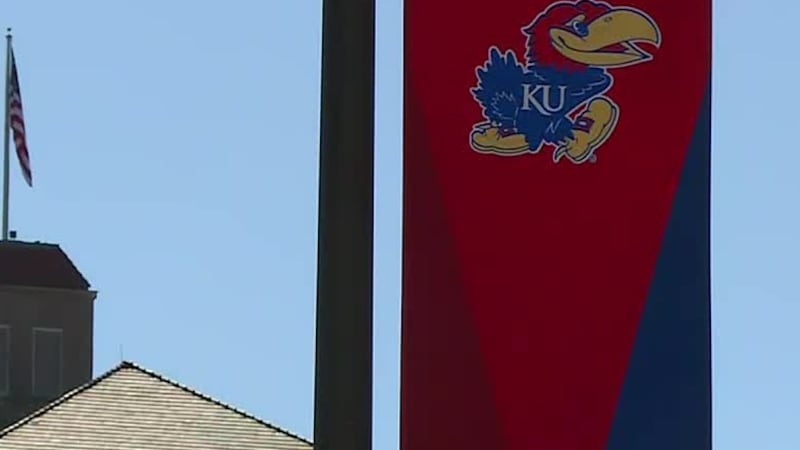 Published: Sep. 20, 2023 at 4:31 PM CDT
LAWRENCE, Kan. (WIBW) - The Kansas Fire & Rescue Training Institute is welcoming its new director, Jennifer Johnson.
University of Kansas Jayhawk Global officials announced the appointment of Johnson as the director of KFRTI. The decision comes after an extensive nationwide search and has been confirmed by the Fire Service Training Commission (FSTC).
KU officials said Johnson's journey with KFRTI began in January 2020 when she assumed the role of assistant director and certification program manager. She also represents Kansas as a member of the North American Fire Training Directors. Her commitment to the fire service is also reflected in her 22-year career with the Kansas City Fire Department, spending seven years as a company officer and three years as a chief officer. She retired in 2019 as the chief of policy development and Commission on Fire Accreditation International accreditation manager.
According to KU officials, Johnson holds a bachelor's degree in journalism from University of Kansas and a master's degree in public affairs/disaster and emergency management from Park University. She has also contributed to academia as an adjunct instructor with Kansas City Kansas Community College and Columbia Southern University.
"I am excited for the next chapter of KFRTI under Jennifer's dynamic leadership," said Michelle Mohr Carney, founding vice provost for Jayhawk Global. "Her commitment, experience and innovative approach are exactly what KFRTI needs to flourish. Please join me in extending our warmest congratulations to Jennifer on this well-deserved and exciting appointment."
KU officials indicated Johnson's appointment follows her tenure as interim director of KFRTI, a position she assumed after the departure of Kelly McCoy, who served as director for almost three years.
"Jennifer and I have worked closely together at the strategic level of organizational leadership over the past two years, advancing public safety training infrastructure in the state of Kansas," McCoy said in his farewell statement. "Jennifer is an experienced and creative leader, able to meaningfully collaborate with others and lead change. I am confident Jennifer will be highly successful."
KU officials indicated Johnson's contributions to KFRTI include her work as the certification program manager, where she managed KFRTI's certification program and its unit International Fire Service Accreditation Congress and ProBoard Accreditation. Her role as assistant director involved overseeing accreditation and credentialing, course registrations and reconciliations, grant management and all other fiscal activities for KFRTI.
"I have dedicated my entire career to serving the Kansas Fire Services, and the opportunity to lead our fire service family at this level is a tremendous honor," Johnson said. "Our remarkable team at KFRTI has achieved significant milestones in recent years, and I am immensely proud of our collective accomplishments. I look forward to our continued collaboration and the privilege of delivering outstanding training to our state firefighters."
Copyright 2023 WIBW. All rights reserved.