Boy shoots at Oregon deputy after chase and crash; 4 juveniles arrested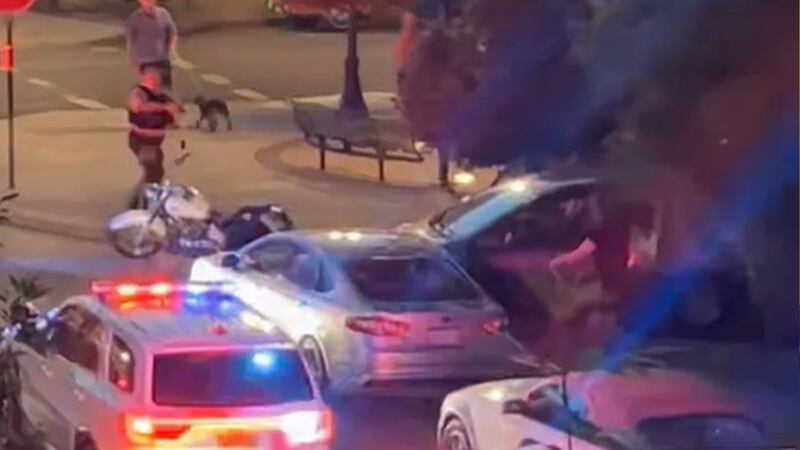 Published: Sep. 10, 2023 at 9:16 PM CDT
INDEPENDENCE, Ore. (KPTV/Gray News) - Police say four juveniles were arrested, including a boy who shot at a deputy, following a car chase and crash in Oregon.
The Polk County Sheriff's Office said at about 7:45 p.m. on Saturday, a deputy tried to stop a car in Rickreall when the driver sped away on Highway 99.
Officials say the car was reported stolen from Salem.
The car sped away into Independence, went off the road in Riverview Park and hit a parked vehicle.
The sheriff's office said five people, all juveniles, ran from the car. Deputies quickly took three of them into custody, one with the help of a person who had noticed what was happening.
As they followed a fourth person, the boy fired shots at a deputy, officials said. The round missed, and a perimeter was set up to try to find the boy. After a search of the area, the boy was arrested without further incident.
Officials say the fifth juvenile was never found; however, that person is not wanted for criminal charges and is not considered a threat to the public.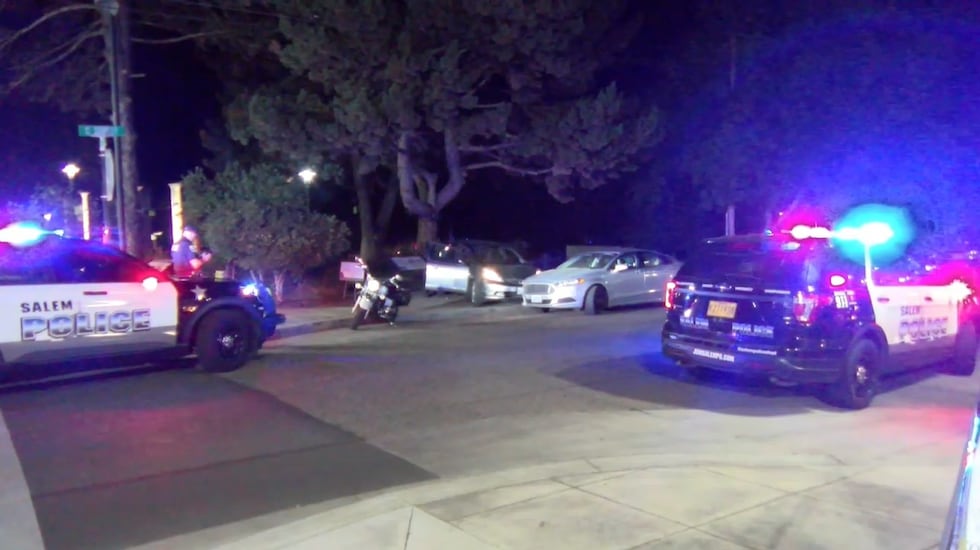 No one was injured in the incident, and there was minor damage to the parked vehicle.
The sheriff's office said two suspects are currently facing charges.
A 17-year-old boy who, deputies say, drove the car is charged with possession of a stolen vehicle, unauthorized use of a motor vehicle, reckless driving, attempting to elude law enforcement and committing a vehicular hit and run.
The juvenile who shot the deputy is charged with attempted murder and unlawful use of a firearm. The boy's age has not been released.
Copyright 2023 KPTV via Gray Media Group, Inc. All rights reserved.