Mulvane Museum showcases black women in art exhibit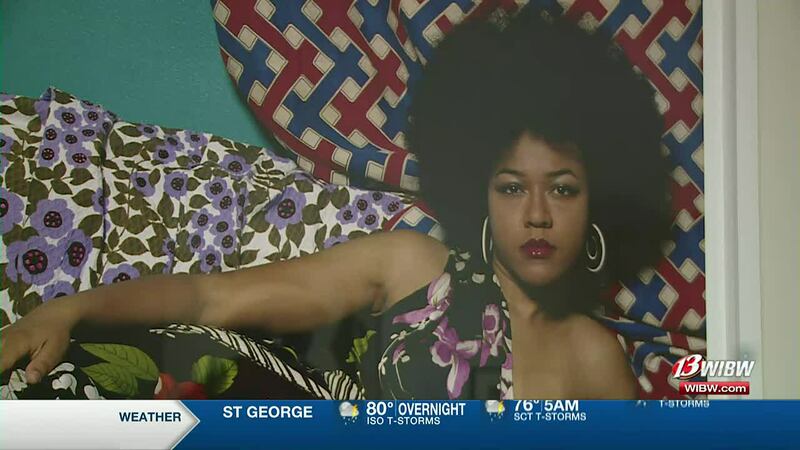 Published: Aug. 25, 2023 at 10:35 PM CDT
TOPEKA, Kan. (WIBW) - Washburn University's Mulvane Museum is showcasing an exhibition that examines the representation of black women in the United States over the past two centuries.
The exhibit is now open in the Rita Blitt Gallery.
Art lover or not, names like Picasso, Van Gogh, and Warhol may ring a bell, while names like Augusta Savage, Kara Walker, and Alma Thomas may not.
"I think that there are a lot of lesser-known histories and stories that this exhibition highlights," says Academic Curator, Sara Stepp.
The exhibit titled "There is a Woman in Every Color: Black Women in Art" features more than 40 works of art that confront the history of marginalization and make the presence of women of color visible.
"We've been really trying to focus on helping to give space to stories that are often not represented in mainstream culture and in the museums. We want to make sure that we are reflecting diverse viewpoints and experiences in our galleries. So when we saw this exhibition was available to come here we snatched it right up," says Stepp.
The exhibit also kicks off the launch to Mulvane's centennial celebration along with the commemoration of the 70th anniversary of Brown v. Board's Supreme court decision.
"We are more open and receptive and humane to other people when we are told their stories. It is incredibly important that our cultural spaces provide representation with people who aren't the people that have been represented traditionally in Western cultural institutions," says Stepp.
Several public programs will also be presented to promote community engagement with the exhibit.
"So we have a pretty robust suite of programs that are in association with this exhibition. We've got a couple of local artists, three local artists who are coming, and they'll be led in a moderated conversation. We'll have a curator's talk by Elizabeth Humphreys. She's the one that curated this exhibition.
Stepp says she hopes the gallery inspires people to create.
"I'm hoping that when people come through this exhibition they are able to broaden their understanding of the very different ways that black women can be represented and can be creators. I'm hoping that it really expands their understanding of American history as well," says Stepp.
The exhibit will be on display in the Rita Blitt gallery until Oct. 15.
To see what time the gallery is open and where you can find information about the community programs click here.
Copyright 2023 WIBW. All rights reserved.